Op/Ed: Why Cancon deregulation is not the answer
Valerie Creighton, president and CEO, Canada Media Fund, argues that smarter, not smaller, regulation is the road to future success for the Canadian screen industry.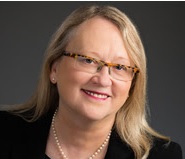 By Valerie Creighton, president and CEO, Canada Media Fund
The bottom line question the Honourable Melanie Joly appears to be asking in announcing the Cancon review is: what is the appropriate role for government in today's digital media-saturated world?
It's a good question, and with the exception of the 1991 amendments to the Broadcasting Act, one not comprehensively addressed since the Massey Report on June 1, 1951. That was a year before I was born, making it 65 years ago.
Recent opinions from the Fraser Institute, CD Howe Institute and editorials in national newspapers all point to the elimination of Cancon regulations and restrictions or opening up to foreign entry as the solution to the problem and the way to make Canadian broadcast and production companies more competitive.
So what is this problem that the elimination of the Canadian regulatory system will actually fix?
Let's consider for a moment what these "outdated" broadcast regulations, the flawed "protect and subsidize" approach and the "misbegotten from the start" Cancon model has actually provided to the country.
- The Canadian media sector offers 262,700 jobs for Canadians and contributes $7.5 billion to the GDP.
- In the 10 years I have been at the Fund, the CMF triggered a 60% increase in production volume to $1.4 billion in 2015-2016. CMF program budgets increased 40%. Public investment is being leveraged to a greater extent than it was 10 years ago.
- The CMF invests based on market validation:  broadcast license or demonstrated distribution. Last year this resulted in 600 television and digital media projects in the market.
- In 2015-2016, 27 CMF supported programs in the French and English markets reached over a million viewers per episode. In 2005-2006 there were less than 15.
- From 2003 to 2013 Canadian producers made 492 TV programs with countries around the world.
- The export value of the Canadian audio visual media industry increased by 32.4% in 2014-2015 to an all-time high of $3.2 billion.
- Canada is the 3rd largest producer of video games in the world next to Japan and the U.S.
- Canadian feature films received over 25 nominations in the last five years at Berlinale, Cannes, Venice Film Festivals and nominated for Oscars – three years in a row. The NFB received its 73rd Oscar nomination in 2015.
- As Minister Joly has stated:  "Canada's cultural industries (in total) account for more than 600,000 jobs and generate 3 % of Canada's GDP, or $47.7 billion a year. That's double the size of Canada's agricultural, fisheries and forestry sectors combined."  By way of another comparison 257,000 people are employed by Canadian banks.
So it would seem the model we have had has created jobs, leveraged foreign money, leveraged public investment, contributed to Canada's GDP, been watched and recognized all over the world and resulted in a pride of place at home.
It has been suggested that Cancon should be a free market, competition-driven model and survive on its own. Yet we don't ask that of oil and gas, manufacturing, automotive or agriculture, where support, incentives, corporate tax reductions and outright bailouts are all common.
Subsidies and regulations abound in Canada because we are a small market with an inherent belief that we have something to say and offer the world.
I was recently an honoured recipient of the Saskatchewan Order of Merit, the provinces' highest honour. It was a humbling experience to be among a group of people who changed the province and the country through billions in export; invented canola, helped create the Royal Commission of Aboriginal peoples and developed a unique oil company that manages over 100 producing wells, among other great achievements.
This experience made me think about the thousands of people across this country that make contributions like these through innovation, ingenuity and ideas, often supported through research or other grants, tax incentives, investment or small business incentives, corporate tax reductions, and even regulation. This is investment in our creative thinking as a country.
Our television system offers Canadians access to more than 600 services. By 2020 there will be 75 billion devices connected to the internet. That's over nine devices for every person. With the proliferation of OTTs and other digital services, borders are no longer a limitation to content discoverability.
Many believe that our current regulatory system is outdated and that the arrival of the foreign OTTs in Canada has created a two-tiered system. With Netflix alone occupying 38% of Canada broadband in peak hours and others in the wings, clearly a better solution needs to be found. However, at the same time, OTTs offer a new business opportunity for Canadian content that was not available a few years ago. However, we often neglect to consider the history that brought us to where we are today.
In 1993 the CRTC held a hearing to review the evolving communications environment. One result was the identification of a need to "provide aggressive encouragement to the production and exhibition of more and better Canadian programming," and a call for comments on the matter. Spearheaded by Rogers' Phil Lind, the Canadian Cable Telecommunications Association (CCTA), Canadian Association of Broadcasters (CAB) and Canadian Film and Television Producers Association (CFTPA, now the Canadian Media Production Association) presented a united proposal. It called  for the creation of a new fund financed via contributions from the cable industry that would "top-up" licences paid by broadcasters to independent producers for certain types of "under-represented" programs.
The proposal received the support of the three groups because each benefited in a way important to them. Cable companies were able to keep 50% of subscriber fee increases; broadcaster licence top-ups could be counted toward broadcasters' obligations to the CRTC; independent producers had access to a new financing source that didn't "grind" their tax shelter revenue [tax credits replaced the shelters in 1995], and which did not affect copyright ownership.
In 1996 the federal government added their investment and twenty years later, statistics demonstrate this public/private model worked. The underrepresented genres of drama, documentary, children's and variety and performing arts are now the Canadian content that creates jobs and takes Canada to the world. But this content is expensive to produce. Canada is a small market, in a borderless world. We can no longer afford to stand on the 49th parallel and look up.
Change is never easy. When the Canada Media Fund (CMF) was created in 2009, there was a huge outcry across the country about the convergence rules, which require a digital media component to accompany funded television productions. Since, many countries have turned to Canada as a model on how to best support production in a transmedia world.
Whatever platform you choose, mobile, internet, tablet, virtual reality, it still requires content. I, for one, would prefer to have Canadian context in that mix. With the momentum of our current success, Canada is well positioned to be a leading player in the world content market.
The answer, I believe, is NOT deregulation, but smarter regulation that addresses the realities of the borderless media industry we live in today.
The CMF supports a dynamic ecosystem where creators, producers, broadcasters, and distributors partner to generate multiplatform audiovisual content for Canadians and audiences around the world. This results in the content that fills the pipes of Canada's growing digital economy.
Investing in Canadian content is not just good cultural policy. It's also good economic and foreign policy. It allows our stories to reach the world and build Canada's brand value, while bringing in billions of dollars in sales and revenue leveraged from outside the country.
There are many perspectives in our diverse industry and there are many success stories emerging from user-driven content. Like in 1993, it will take innovative and collective thinking to position the country for the future.
Let's all do our part to find the best way to get us there.