Upfronts '16: Rogers greenlights three originals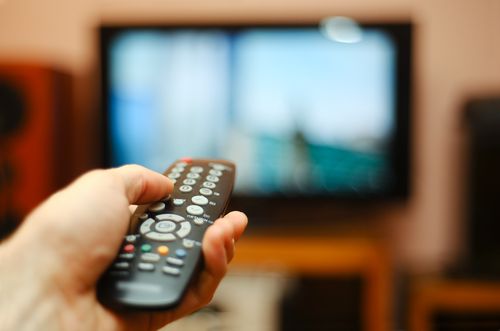 Two new series are set for City while the third is a scripted commission for Viceland. (Updated.)
Rogers Media has greenlit three original series for its fall/winter 2016/2017 lineup.
All three series, at some point, will land on City: New Metric Media, Sphere Media and DHX's Bad Blood: The Vito Rizzuto Story and Second Jen, from Don Ferguson Productions. The third is a scripted half-hour comedy for Viceland, Nirvanna The Band The Show, created by The Dirties' Matt Johnson and Jay McCarrol.
Nirvanna is the first scripted series for Viceland, in both Canada and the U.S., airing on City as well in Canada. It will be produced out of the Viceland Studio, with Johnson and McCarrol are described as the series' creative team, although details on their specific credits were not available as of press time. It follows an indie band trying to find success in the Toronto music scene. The airdate for the series on Viceland is still to be determined, however, Rogers has included the series on its City lineup for its fall schedule, at 8 p.m. on Sundays. "It is intriguing, entertaining and ridiculous television," said Hayden Mindell, Rogers Media's VP of television and content, of the series. "They [Johnson and McCarrol] are crazy kids. Uninhibited."
Bad Blood will be a 6 x 60-minute limited series set for City and FX in 2017. It is an "inspired by" story about the notorious Montreal crime boss and is based on the book, Business or Blood: Mafia Boss Vito Rizzuto's Last War by Antonio Nicaso and Peter Edwards. The series has locked a high-profile creative team that includes writers and executive producers Michael Konyves (Barney's Version) and Simon Barry (Van Helsing).
Second Jen is an entirely different piece of programming: a 6 x 30-minute "millennial-focused, digital-first comedy" that City is planning to launch first on City.com followed by a broadcast airing on City and OMNI later in the year. The series, currently in pre-production, will be showrun by Jeff Biederman, all eps directed by Romeo Candido, and produced by Don Ferguson, Lucy Stewart and Kevin Wallis, all of DFP.  It was created by, and will star, Samantha Wan (Sudden Master) and Amanda Joy.
It's notable that both series orders for City ring in at six episodes, a sign of the increasing trepidation which broadcasters on both sides of the border are approaching sizable investments in content these days. Mindell said that the six-ep order mitigates the caster's risk "in lieu of a pilot process in Canada."
"I think it's the scale of both what we can afford to do and that we can afford to succeed and fail with that number of episodes," Mindell told Playback Daily at Rogers' pre-upfront media event Monday morning. "We can get a good read on success or failure based on that number of episodes. At six, you're not too invested in success because you can order more."
He said that while Bad Blood has been ordered specifically as a limited series, "because the story ends there," he did not entirely discount a True Detective-style order of another season based on the same brand if there's success on the series and there's "a great story to tell." However, if Second Jen, also ordered to six, does well, he said it would be entirely possible for the caster to order another six based on the success of the first, perhaps as the second half of a first season. "There's always mitigating factors: can you squeeze it into your budget in that term? Does it work on the schedule in that term? But yes, in success, you might completely order to 12."
Of Second Jen's digital-first debut, Mindell said it was based on the same strategy the broadcaster tried with The Mindy Project, which moved from linear broadcast on Fox in the U.S. to streaming broadcast on Hulu in spring 2015. "It was a tremendous success," Mindell said of the strategy. "Great promotion."
Updated 12:35  and 2:42 on June 6