TIFF names 2016 Studio program participants
This year's program is focused on writer/directors, with Lindsay Mackay and Jeffrey St. Jules (pictured) among those selected.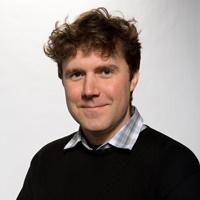 The Toronto International Film Festival (TIFF) has named 12 participants to its 2016-17 Studio program, including rising stars Lindsay Mackay (Wet Bum) and Jeffrey St. Jules (Bang Bang Baby).
The year-round program, which has in previous years focused on producers, is this year geared toward writer/directors.
The other participants named to the program are Juan Andres Arango, Jill Carter, Sophie Goyette, Naomi Jaye, Renuka Jeyapalan, Joey Klein, Trevor Mack, Pat Mills, Sara St. Onge and Randall Thorne.
Studio, now in its fourth year, is a professional development course for emerging and mid-level members of Canada's screen industries. This year's program is comprised of monthly modules in which participants will receive mentorship on topics such as project development, adaptation, packaging, working with actors and casting agents.
Among the participants is Toronto-based Jeyapalan, who recently received a development deal through the CBC's 2016 Development Workshop for Diverse Creators. Meanwhile, New Brunswick's Carter has previously directed episodes of CW's Beauty & the Beast and Murdoch Mysteries and Pat Mills debut feature Guidance had its world premiere at TIFF 2014 in the New Wave program.
Among the producers selected to take part in last year's program were Coral Aiken, Sebastian Barriuso, Karen Harnisch, Mike MacMillan, Duane Murray, Paramita Nath, Andrew Rosen and Andrew Nicholas McCann Smith.