CTV to end Canada AM after 43 seasons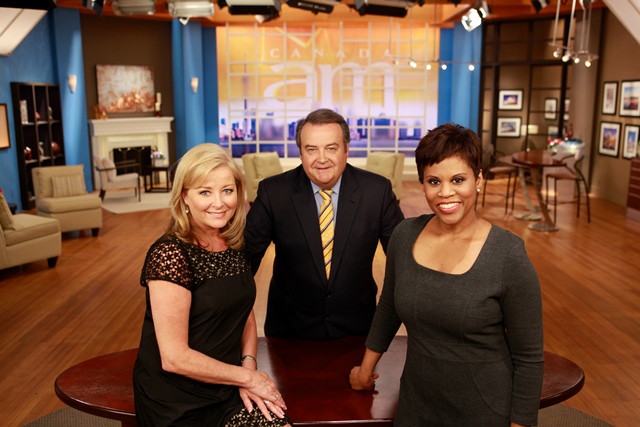 The staple of CTV's morning lineup will end Friday June 3, with Beverly Thomson and Marci Ien moving to new positions in the company.
Is there any greater sign of the upheaval in Canadian TV right now than the end of Canada AM?
The news and lifestyle-oriented talk show will end after 43 seasons, the broadcaster announced today. It has been on the air since 1972, a staple of both CTV's daytime lineup and many Canadians' morning routines, from 6 a.m. to 9 a.m.
Bell Media is keeping longtime host Beverly Thomson in the fold with a move to CTV News Channel, while Jeff Hutcheson will, as previously announced by the channel, retire. Marci Ien will be moved more generally into Bell Media's in-house productions department, where the company says she will work to develop new projects.
A statement from CTV says it will reveal new programming for the early-morning daypart next week, ostensibly at its June 5 upfront. In the interim, the channel will air a simulcast of live CTV News Channel programming.
Canada AM's list of past hosts reads like a who's who of Canadian broadcast journalism: Craig Oliver was the show's first producer, in 1972; Norm Perry became its longest-serving host, staying in the Canada AM host chair from 1974 to 1990; Pamela Wallin was there for two years, from 1985-87 and then again in 1991-92, with Tom Clark in the fold around the same time, from 1986-87. Don Matheson, Wei Chen, Lisa Laflamme, Seamus O'Regan and Rod Black have also all held hosting gigs on the show in the last 40 years.