Allarco creditor protection puts productions in limbo
The Super Channel operator's recent filing reveals a business model under multiple pressures, with the burden of blame placed on the cost of programming.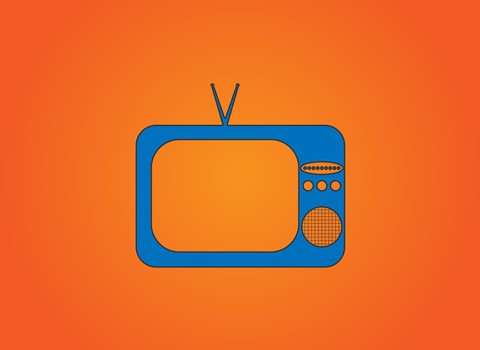 Allarco Entertainment is in financial trouble once again and, with programming costs weighing heavy on its bottom line, it's Canadian productions that may end up paying the price.
The owner/operator of Super Channel filed for, and was granted, a 30-day period of creditor protection under the Companies Creditors Arrangement Act (CCAA) last week. The filing is Allarco's second under the CCAA; the first was filed and granted in 2009 and it emerged from the process in 2010.
However, the landscape in which Allarco is making its claim is a much different one than seven years ago, and due to its increasing investment in original programming, one that may see Canadian productions affected more significantly.
The company has been licensing and developing a raft of original content in the past few years, as it seeks to compete in Canada with pay-TV giant Bell Media, which has locked premium pipeline deals with the likes of HBO and Showtime, the rising tide of cord-cutting and streaming apps, and competition for eyeballs in a premium-content-saturated landscape. For its part, Super Channel has licensing agreements with Twentieth Century Fox, Starz Media and Warner Bros for TV series and films. The company's primary source of revenue is subscribers, which, like many channels, are falling. Its most recent CRTC filing shows a 4.65% drop in subscribers from 453,483 in 2013 to 432,311 in 2014. By comparison Bell Media's TMN had a subscriber base of 1.15 million in 2014, and then-Corus-owned Movie Central had 926,923 subscribers.
As Allarco states in its filing, posted to court-appointed monitor Pricewaterhousecooper's website, the effect of the above, and what it sees as a disadvantaged position in BDU-sold channel bundles and stalled wholesale negotiations, is that in the past 12 months, the business has been losing $1 million per month in revenue. Citing specifically the increased cost of programming (as it competes with a raft of other services for titles), Allarco said it projects even heavier losses for fiscal 2016 and is "at this point, insolvent."
The document pegs Allarco's liabilities at $115.7 million, with $71.7 million of that secured debt.
Allarco is currently locked into 135 program licence agreements of varying terms remaining, the filing states. On the Canadian front, in the past year or so alone, the company ordered and produced New Metric Media's What Would Sal Do?, shot and slated to air this year; Nomadic Pictures' Van Helsing, also in production since February; a second season of mega international copro Versailles, from Montreal's Incendo and others, and Arcana Studio's animated feature Howard Lovecraft and The Frozen Kingdom. The channel has also ordered, and airs, a number of indie films.
It's outstanding payments associated with original programming that are now most at risk, says David Ullmann, a partner with Blaney McMurtry who specializes in IP law, corporate restructuring and creditor issues, who notes that Fox alone is a secured creditor.
"A unique feature of this CCAA filing is that they put in in their materials that the first thing they are going to do is disclaim – that is, to terminate – a bunch of these licences," says Ullmann, who was involved in Allarco's previous filing as counsel to MGM, and who has reviewed the 2016 affidavit associated with Allarco's filing. "The effect of that disclaimer, according to their materials, is that it will relieve their cash flow burden."
As per the affidavit: "The cash flow projection has been based on an immediate disclaimer of a number of agreements with program licensors and the return of that programming to those program licensors. Without disclaiming such agreements, the CCAA parties have no ability to fund the programming costs which would accrue during the CCAA proceedings. The CCAA parties do not anticipate paying for programming on contracts disclaimed in May 2016, during the month of June 2016 and the cash flow projection has been prepared on that basis."
A terminated contract leaves producers open to reselling their content to another broadcaster, but given the nature of Canada's current consolidated broadcast landscape, domestic opportunities are limited and, additionally, would indefinitely prolong the monetization of IP.
The Canadian Media Producers Association is hosting a meeting for its affected membership today (Thursday, June 2) to address questions related to the matter.
In Ullmann's opinion, independent producers with outstanding Allarco contracts are in a "tough spot," given how much weight Allarco has assigned to the burden of programming costs on its balance sheet.
"As a general statement, in most restructurings, trade creditors are in a position where they have an unsecured debt and that their debts are compromised and they receive little to no compensation," he said. "And that's where most producers are going to find themselves."
In the interim period, the CCAA protection allows Allarco to continue Super Channel's operations as usual. The company submitted a number of strategies in its affidavit that it hopes will guide it back into the black post-protection period, including "disclaiming programming which is not essential to subscribers," downsizing, changing the perception of the service with consumers via a new marketing strategy and customer service, an authenticated Super Channel streaming service and "to make Super Channel available to non-traditional distribution networks used by 'cable cord cutters.'"
Allarco's 30-day protection period ends June 25, 2016. Prior to, or following that, the company is likely to apply for an extension, which Ullmann notes is commonly granted.
Affected creditors are technically required to give seven days notice to express grievances or concerns regarding a restructuring process, but Ullmann notes that "practically speaking" a motion can be brought forward at any time as long as the opposing party is given enough time to review and respond. He says, however, the most common time for an affected creditor to bring forth an opposition proceeding is when the company in question will be back in court, such as for an application of extension.
with files from Sonya Fatah
Correction: The original version of this article incorrectly identified Zone 3 as the producer of Versailles; it is in fact Incendo.