Trucktown gains licensing traction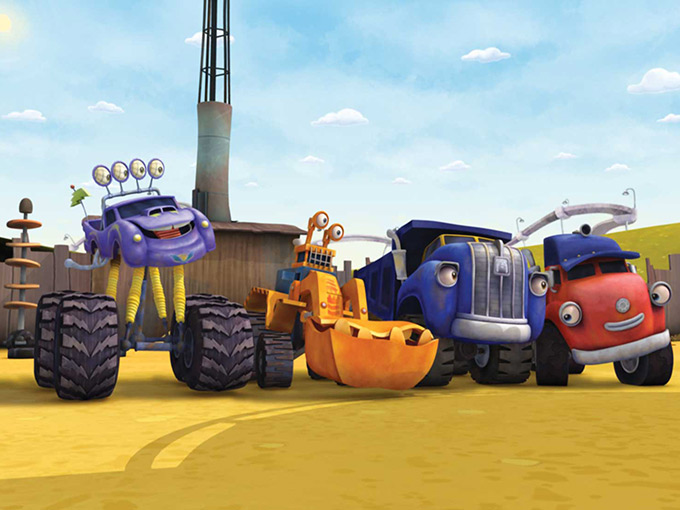 More than a dozen licensing agents spanning South America, the Middle East, Asia and Europe are on-board Nelvana's preschool brand.
Nelvana-produced series Trucktown, which debuted in Canada on Corus Entertainment's preschool channel Treehouse in September 2014, has 14 new licensing agents to its name, as the brand continues its expansion into global markets.
The new partners will represent Trucktown in a wide-ranging consumer products program that spans South America, the Middle East, Asia and Europe.
Nelvana's newly-named licensing agents for the series include Agosin Licensing (Chile), AMV Licensing (Peru and Bolivia), Arabian Licensing Company (Middle East), Big Star (Caribbean), B-Rights Iberia (Spain and Andorra), LDI (Israel), Empire Multimedia Corporation (South Korea, the Philippines, Singapore, Malaysia, Indonesia, Thailand, Vietnam and India), Exim Argentina (Eximtrading S.A., Argentina, Paraguay and Uruguay), Exim Character Licenciamento e Marketing (Brazil), Exim Colombia Licensing (Colombia and Ecuador), Exim Representaciones Mexico (Mexico), France TV Distribution (France), MON Licensing (Guatemala, Belize, El Salvador, Honduras, Nicaragua, Costa Rica and Panama), and Super RTL (Germany, Austria and German-speaking Switzerland). The series currently airs on Super RTL, as of last year.
Trucktown follows the adventures of a group of young trucks, and is based on a series of books by children's author Jon Scieszka (The Stinky Cheese Man and other Fairly Stupid Tales, The Time Warp Trio).
From Kidscreen