Xavier Dolan takes home Cannes Grand Prix award
The 27-year-old director's Juste la Fin du Monde received the award at the festival's closing night ceremony on Sunday.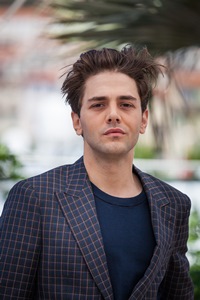 Xavier Dolan's Juste la Fin du Monde ("It's Only the End of the World") received the Grand Prix award at the 2016 Cannes Film Festival.
The sixth feature from the 27-year-old director was awarded the festival's second highest honour Sunday at the closing night ceremony of the 69th annual festival. The film also received the Ecumenical Jury Prize.
"By taking home both the Grand Prix, second only to the Palme d'Or, and the Ecumenical Prize, Dolan has once again put Canada in the spotlight on the international stage," Carolle Brabant, executive director of Telefilm Canada said in a release. "Dolan's two latest awards at Cannes are renewed recognition of his immense talent, of course, but also of the determined effort and sheer perseverance he has demonstrated from the outset. For all those reasons, he is a source of pride for us and for all Canadians."
Juste la Fin du Monde, which follows a terminally ill man who returns home after a 12-year-long absence to tell his family he is dying, received largely negative reviews out of the festival. The Cannes jury, including Canadian Donald Sutherland, seemingly disagreed with the critics.
Les Films Sevilles International has secured pre-sales of the Canada/France copro in 21 international territories. In Canada, Seville International will release the film theatrically in Quebec on September 21.
Other award winners announced Sunday include Ken Loach, whose film I, Daniel Blake took home the Palme d'Or and Andrea Arnold whose American Honey received the Jury Prize.
Image: taniavolobueva / Shutterstock.com