Deals: Raven Banner, Media Ranch, PNP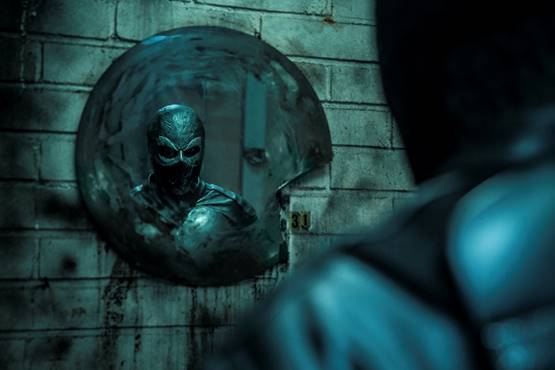 Raven Banner has acquired the international sales rights to Finnish superhero movie Rendel (pictured), plus more deals of the week.
Raven Banner
Toronto's raven Banner has picked up the international sales rights to Finnish superhero movie Rendel. The film, directed by Jesse Haaja and produced by Black Lion Pictures' Miika J. Norvanto, tells the story of a vigilante looking to take revenge on a criminal organization. Raven Banner's co-managing partners Michael Paszt and James Fler negotiated the deal with Haaja, Norvanto and Timo Puustinen and Trevor Morgan Doyle of Frozen Flame Picture.
Media Ranch
Media Ranch Distribution has sold the format rights for Canadian dating show Coup de Foudre to production company Salvail & Co. The Montreal-based prodco is set to turn the format into a 50 x 30 minute TV series for V Media Group's V channel in Quebec. Coup de Foudre was a popular blind-date show in the 1990s. Media Ranch will relaunch sales of the Coup de Foudre format at MIPCOM in October.
Pacific Northwest Pictures
Vancouver's Pacific Northwest Pictures (PNP) has acquired the Canadian rights to French-language drama Being 17. The deal for the feature, which was negotiated between PNP and sales agent Elle Driver, will see PNP release Being 17 later in 2016. Starring Sandrine Kiberlain, Kacey Mottet Klein and Corentin Fila, the feature is directed by André Téchiné, who also co-wrote the screenplay with Céline Sciamma.
eOne
Amberwood Entertainment's The Magic Hockey Skates is headed to NBCUniversal's 24-hour preschool network, Sprout. Entertainment One (eOne) has sold the U.S. broadcast rights for the half-hour animated special, produced by Ottawa-based Amberwood to the U.S. net for its holiday slate. Read more here.
9 Story Media
Top Wing, from Toronto's 9 Story Media Group, has been picked up by Nickelodeon. Nickelodeon took exclusive rights to the CG action-adventure preschool series (52 x 11) for its channels worldwide, excluding Canada. Read more here.
Minds Eye Entertainment
Regina-based Minds Eye Entertainment has inked a six-picture agreement with California-based Bridgegate Pictures and L.A.'s VMI Worldwide. Read more here. 

LaBelle Company
French distributor LaBelle Company has acquired the French distribution rights to Nathan Morlando's Mean Dreams. Read more here.