In Brief: WIFTV honours Joli-Coeur, Comedy Net greenlights more JFL
NFB chair Claude Joli-Coeur (pictured) to receive an award from WIFTV, Toast Studio partners with Bell Media, plus more news of the week.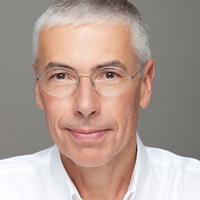 NFB films and talent recognized with awards
Women in Film & Television Vancouver (WIFTV) will honour NFB chair Claude Joli-Coeur and filmmaker Mina Shum at a ceremony on June 20. Following the March announcement of the new NFB policy to commit 50% of its production budget to films by women, Joli-Coeur will receive the Please Adjust Your Set Award, which is given to a person or organization that has contributed to promoting gender equality in the screen industries. Vancouver-based Shum will receive WIFTV's Artistic Achievement Award, which is given to an artist who has created a significant body of work. In other NFB awards news, We Regret to Inform You, a short documentary co-written and co-directed by Heidi Janz and Eva Colmers, has picked up the EDA Award for Best Female-Directed Documentary Short at the DOXA Documentary Film Festival in Vancouver. The award was presented by the Alliance of Women Film Journalists. We Regret to Inform You was produced by Bonnie Thompson and executive produced by David Christensen for the NFB's North West Studio in Edmonton.
VICE Canada's Woolly Mammoth wins two Webbys
Vice Canada's Cloning The Woolly Mammoth has picked up the Webby award for Best Online Film & Video, Science & Education as well as the The People's Voice Award for Best Online Film & Video, Science & Education. The documentary, which follows a group of Korean scientists trying to resurrect the woolly mammoth, was released alongside the season-three launch of Orphan Black. The doc was produced by Vice Canada in association with Space, and the project received funding through Bell Fund.
Toast to produce digital series for Bell Media
Montreal's  Toast Studio will produce 20 French-language digital series for Bell Media platforms, including Sympatico, enVedette, Voyage Voyage and Look du Jour. The series, which will each consist of nine or 10 two- to three-minute episodes, will cover topics in the lifestyle, food and travel genres. Toast expects to release more than 200 episodes over the course of eight months. Production is currently underway on the series in Montreal.
Comedy Network greenlights JFL: All Access season five
Bell Media's Comedy Network has greenlit a fifth season of its stand-up comedy series Just For Laughs: All Access. The announcement comes ahead of the show's season four premiere, which debuts on Saturday, June 4 at 10 p.m. The show is produced by Montreal's Just For Laughs Television, with the 13-part, hour-long fourth season set to feature performances from comedians Trevor Noah, Norm Macdonald, Ryan Belleville and K Trevor Wilson.
W Net preps Masters of Flip season two return
W Network has announced the season-two premiere date for Masters of Flip, with new episodes of the renovation series set to debut on Tuesday, June 7 at 10 p.m. The series, produced by Toronto-based Rhino Content, follows Canadian couple Kortney and Dave Wilson as they flip houses in Nashville. The second season was greenlit by Corus Entertainment in October last year, after the show was the highest-rated new reality show to debut on W in 2015.