CBC reveals summer premiere schedule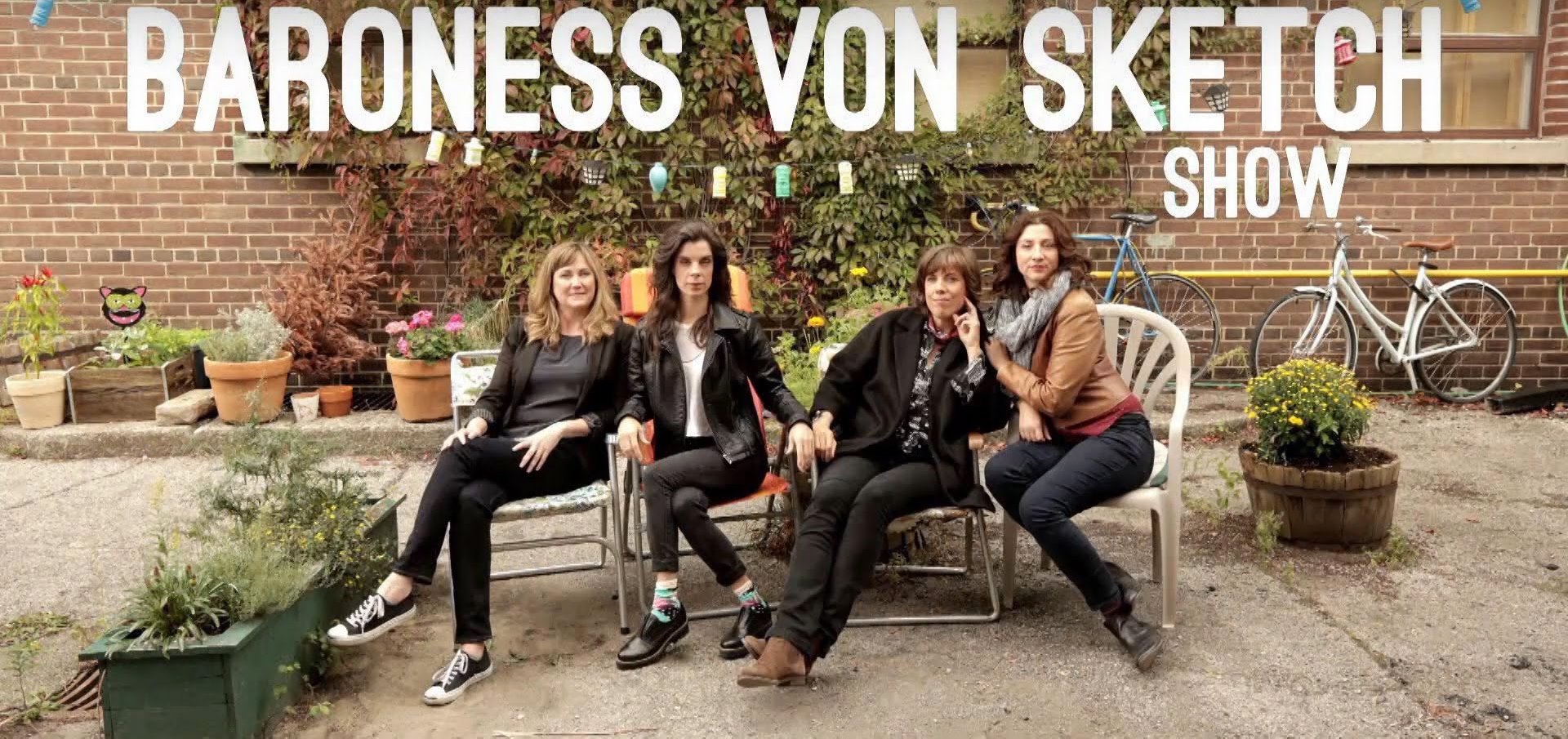 Baroness von Sketch Show and Four in the Morning will bookend summer, while a raft of 2015/2016 series get repeat runs to build up for fall.
CBC has released its full summer schedule, revealing when anticipated new fare like Baroness von Sketch Show and Four in the Morning are set to air.
The Baroness von Sketch Show, produced by Toronto's Frantic Films, is an all-female, single-camera comedy series ordered at 6 x 30 minutes. It will air Tuesday at 9:30 p.m starting June 14. Meanwhile, Serendipity Point Films' Four in the Morning will also make its debut on the CBC this summer, airing Fridays at 9 p.m starting Aug. 26. The 8 x 30-minute series follows four friends in their 20s as they deal with their lives at 4 a.m. It was created by Ira Parker (Rogue), who serves as an EP along with Ari Lantos, Jeff Sagansky, Mark Musselman and Matt Geller.

On the factual side, the two-hour CBC Documentary special Newfoundland at Armageddon will air Thursday June 30 at 9 p.m. Produced by Gala Films and Morag Loves Company, the special tells the story of the 1916 battle that killed or wounded nearly 800 Royal Newfoundland Regiment soldiers. Perfect, a 60-minute new Firsthand documentary special, follows Canada's national synchronized swimming team as they try to qualify for the Rio Olympics. Produced by Rapide-Blanc, the special will air Thursday Aug. 4 at 9 p.m.
New international series coming to the pubcaster include Undercover from BBC/BBC America. The six-part political thriller, which airs Mondays at 9 p.m beginning Aug. 22, follows a London barrister who finds out her husband has been lying to her for decades. The CBC will also add Danish drama Follow the Money. The series (10 x 60 minutes), which follows corporate criminals as they pursue wealth, will air Saturdays at 9 p.m beginning June 18.
CBC has also added Sky Vision's The Special Needs Hotel, a new factual series which follows Foxes Academy, an organization that trains young people with learning difficulties to work in the hospitality industry. The series (3 x 60 minutes) will air Thursday at 8 p.m. beginning Aug. 25.
A huge portion of the CBC's summer schedule will, of course, be devoted to the Olympics. The CBC will also air the 2016 Rio Olympics beginning Aug. 5 to 21 at 7 a.m. each day.
Also announced for the summer schedule are the season two returns of Still Standing, which will air at 9 p.m. on Tuesday from June 14 and When Calls the Heart, which takes the Sunday 8 p.m. slot from June 19.
In addition, CBC will set up its fall season with repeats of Murdoch Mysteries season eight, Dragons' Den season 10, The Romeo Section season one, The Nature of Things, Keeping Canada Alive, doc series Firsthand, Mr. D  season five, Raised By Wolves and Heartland season nine, as well as re-runs of The Book of Negroes.
Repeats of Shaftesbury's ever-popular Murdoch will run in the 8 p.m. timeslot on Monday and Saturday, while encore airings of Heartland, which was greenlit to a 10th season at the same time as Murdoch, will air on Sundays at 7 p.m., starting June 19.
Conquering Lion Pictures' The Book of Negroes meanwhile takes the 9 p.m. slot on Monday, while Chris Haddock's The Romeo Section season one will air after Dragons' Den season 10 repeats at 9 p.m. on Wednesdays (starting July 6). Keeping Canada Alive from Vancouver's Force Four Four Entertainment also makes its way back onto the CBC schedule, with repeat broadcasts airing at 9 p.m. on Thursday, beginning June 16.
CBC comedies Schitt's Creek season two and Mr. D season five will air on Friday evenings, with Schitt's at 8 p.m. (starting June 17) and back-to-back eps of Mr. D airing from 9 p.m., until the slot is taken over by Four in the Morning, which premieres on Aug. 26.