DHX Media revenues dip 2% in Q3
A 63% bump in L&M revenues helped DHX Media overcome declines within its distribution, proprietary production and TV businesses. (The Next Step Wild Rhythm Tour pictured.)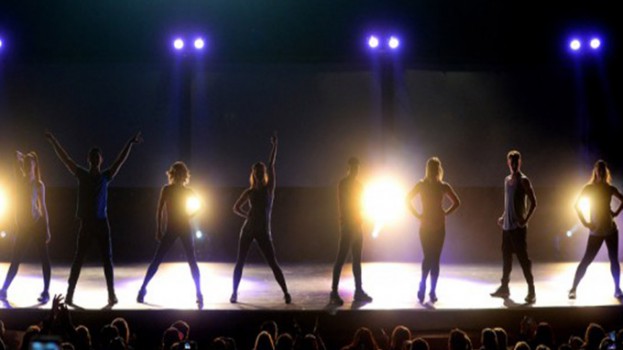 Despite double-digit drops across its distribution, proprietary production and television businesses, DHX Media's third quarter 2016 revenues fell by just 2%—to $84.1 million versus $85.6 million in Q3 2015—due, in part, to a 63% bump in licensing and merchandise (L&M) revenues.
Also helping the company meet its quarterly expectations was a strong launch for its new online kidsnet WildBrain, which has generated $12.8 million in gross revenues for the first nine months of fiscal 2016. Other fruitful initiatives have included a content deal with Mattel, more new original series commissions in Chuck's Choice and Space Ranger Roger, plus additional sales of Twirlywoos, Teletubbies and Degrassi: Next Class.
DHX attributes the small decrease in overall revenues to the fact that distribution sales in Q3 2015 included $12.8 million in streaming revenues for Degrassi, of which between $6 and $8 million represented a catch-up from 2014. Across distribution in Q3 2016, revenues fell by 21% to $23.9 million from $30.5 million in Q3 2015.
For proprietary productions, revenues fell by 20% from $15 million in Q3 2015 to $12.1 million during this quarter, partially because certain titles were delivered ahead of schedule in Q2 2016. (The company reported overall revenues of $81.5 million for its second quarter of this year, a 27% increase over last year, thanks primarily to increases in distribution and proprietary production revenues.)
DHX added 63 proprietary half hours to its programming library in its most recent period, representing 5% more than a year ago. It also added 74 half hours of third-party titles, for which DHX holds the distribution rights.

Despite the drops, DHX reported strong annual growth from new digital and linear distribution deals with companies including Buena Vista International, Sony, Super RTL and Viacom. Also included in its distribution numbers are advertising and VOD revenues from digital platforms like Amazon and WildBrain's YouTube network.
On the DHX Television front, which includes flagship net Family Channel, revenues decreased by 23% to $15.7 million from $20.4 million a year ago. Roughly $14.5 million of that total was generated by subscriber revenues, while advertising, promotion and digital sales combined for $1.2 million of the total revenues for the sector.
Licensing and merchandising revenues for DHX-owned properties, meanwhile, shot up by 63% to $10.4 million from $6.4 million in Q3 2015. The increase is partially attributable to $3.65 million in revenues generated by the Canadian leg of The Next Step Wild Rhythm Tour (pictured).
As for other L&M revenues, third-party brands like Despicable Me and Minions represented by DHX-owned agency CPLG, along with growth from other CPLG-repped IPs Sesame Street, Dora the Explorer, The Pink Panther and Jurassic World, helped drive revenues up by $3.9 million to $7.4 million for the quarter.