Minds Eye, Bridgegate, VMI ink six-picture deal
Under the agreement, Minds Eye holds the distribution rights to all six films in North America. (Minds Eye CEO Kevin DeWalt pictured.)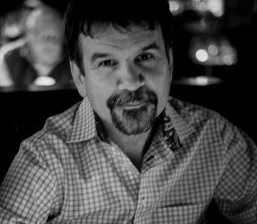 Regina, Saskatchewan-based Minds Eye Entertainment has inked a six-picture agreement with California-based Bridgegate Pictures and L.A.'s VMI Worldwide.
The deal will see Minds Eye CEO Kevin DeWalt and Danielle Masters produce a slate of six action/sci-fi/thriller-focused films, with the titles executive produced by Bridgegate's Guy Griffithe, VMI's Andre Relis and Minds Eye CFO Frank White. The slate will be jointly financed by all three companies.
Minds Eye holds the distribution rights to all six films in North America, while VMI Worldwide will handle international distribution.
The first film to be made through the partnership will be a sci-fi thriller called The Recall, written by Reggie Keyohara III (Send in the Clowns) and Sam Acton King. The film follows five friends vacationing at a remote lake house, when aliens invade earth and begin a abducting humans. The filmmakers are currently location scouting in Manitoba, Ontario and British Columbia, with the film scheduled for release in spring 2017.
All films produced through the deal will be shot for Barco Escape, a three-screen, immersive theatrical format. Some sections of the films will also be shot in virtual reality.
Among the other recent feature films on Minds Eye's slate are Forsaken, starring Kiefer and Donald Sutherland, and Stranded with Christian Slater.