Bon Cop, Bad Cop 2 set for Montreal shoot
Almost a decade since the original was released, the sequel to one of Canada's highest grossing films is set to go to camera. (Star Colm Feore pictured.)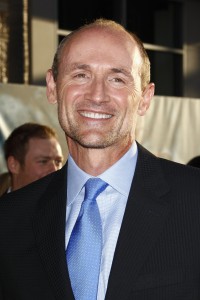 Nearly a decade since the release of the original, the sequel to Bon Cop, Bad Cop is set for production in Montreal later this month.
The second installment will see Colm Feore and Patrick Huard reunited as the unlikely cop duo, with the feature slated for release in mid-2017.
Feore and Huard reprise their roles as Martin Ward and David Bouchard, respectively, for the new film.
The 2006 original went on to become one of the highest grossing Canadian films of all time, taking more than $12 million at the domestic box office. The bilingual buddy film brought in $4.7 million at the Quebec box office in the first 14 days following its release in August 2016.
Alain DesRochers (Nitro) directs the follow up, which is penned by Huard, who also produces alongside François Flamand of Jesse Films and Pierre Even of Item 7. Production is scheduled to begin on May 22.
Image courtesy of Shutterstock