Screen Nova Scotia Awards celebrate an industry in transition
CBC miniseries Studio Black! (team members pictured) won best TV series at the second annual awards.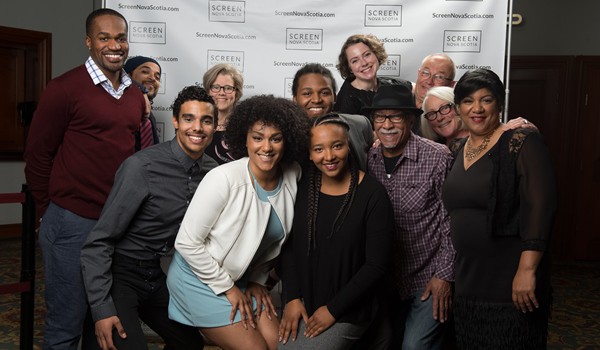 The second annual Screen Nova Scotia Awards took place Saturday with North Mountain taking home the award for Best Feature Film.
The debut feature from writer/director Bretten Hannam, North Mountain is a First Nations LGBT thriller produced by Halifax-based Mazeking Pictures and Kingsberg Studios.
Best Television Series went to CBC miniseries Studio Black! from Lunenburg-based prodco Picture Plant Limited. The miniseries explores African-Nova Scotian folk tales.
This year's Screen Nova Scotia Awards celebrated a defiant industry in transition. In 2014, much to the dismay of local producers and directors, the provincial government cut its previously 100% refundable tax credit program to 25%. A recent PwC report commissioned by Screen Nova Scotia found that while the government provided $23.5 million in labour-based tax credits in 2014, the screen industry contributed an estimated $180 million to the province's GDP.
"Tonight was about respect – respect for the integrity, talent, and dedication so clearly evident in the Nova Scotia screen industry," said Scott Simpson, chair of Screen Nova Scotia. "It proves once again how resilient and hardworking our community is."
Ruby Tree Films' Fanarchy won for Best Documentary Film, while Daniel Boos' Bound picked up Best Short Film.
In the acting categories, Jennie Raymond won outstanding female actor in a leading role for Sex & Violence; Mike McLeod won outstanding male actor in a leading role for Forgive Me. Three-time nominee Jackie Torrens won outstanding female actor in a supporting role for Director X's Across the Line, while her co-star Simon Paul Mutuyimana picked up outstanding male actor in a supporting role.