In Brief: Saskatchewan honours Creighton, NSI gets down to business
CMF president and CEO Valerie Creighton (pictured) receives 2016 Saskatchewan Order of Merit, NSI launches a new business-focused program, and more news from the week.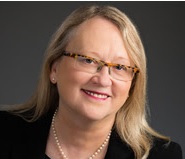 Valerie Creighton awarded Saskatchewan's highest honour
Valerie Creighton, president and CEO of the Canada Media Fund, will be awarded the 2016 Saskatchewan Order of Merit, the province's highest honour. The award recognizes excellence, achievement and contributions to the social, cultural and economic well-being of the province. The news was announced Wednesday by Saskatchewan Lieutenant Governor Vaughn Solomon Schofield. The award ceremony will take place on May 24 in Regina.
Foreign Bodies
Foreign Bodies, a new series from London, U.K-based prodco Eleven and eOne Television is scheduled to appear on Channel 4′s E4 in early 2017, with a U.S. premiere to follow later in the year on TNT, a division of Turner. eOne controls worldwide rights to the eight-part series outside of the U.K. Carrie Stein, EVP of global production, will oversee the series for eOne. The comedic drama tells the story of a group of travellers who set off on a three-month trip around Asia. Canadian Brittney Wilson (Motive) stars alongside Anders Hayward (Sistema), Brit Ade Oyefoso (Unforgotten), Alice Lee (Faking It) and Tim Key (I Give it a Year).
108 Media unveils Madcap label
Toronto's 108 Media has unveiled a new specialty label, 108 Madcap, dedicated to films from the horror, sci-fi, thriller and fantasy genres. The label will be led by 108 Media, alongside veteran Scandinavian producer/director Christian Hallman, who will write and direct content for the label, as well as providing expertise on the north European film market. The label's first film is sci-fi thriller Origin from writer/director pair Andreas Climent and Andre Hedetoft. Two other feature films titled Dystopia and Paradise Lost – both currently in pre-production – are being made for the label. Hallman is attached to direct both films, while Mike Leeder, who 108 hired in February to aid the company's expansion efforts in the Asian market, will executive produce. 108 has a pre-existing relationship with Hallman, after the Toronto firm distributed his 2015 film Sensoria.
NSI launches Business for Producers program
The National Screen Institute (NSI) has launched the NSI Business for Producers program in collaboration with On Screen Manitoba. The five-month training course is designed to offer educational opportunities for small and medium-sized Western Canadian businesses in the film, TV and digital media space. The program will be taught by financiers, marketers, lawyers, insurers and social media experts, who will work with the participants throughout the duration of the course, which will include four web seminars, two boot camps and regular consultations. Industry representatives from Alberta, Saskatchewan and Manitoba will select six nominees from each province, before a jury selects as many as 12 participants for the course. May 30 is the final day to submit applications.
Spin Master wins GEO prize
Toronto-headquartered toy co Spin Master has won the Best Use of Video Communication prize at the Global Equity Organization (GEO) conference. The company won the prize for a series of videos, created in collaboration with Solium and Guidespark, which communicated details of the company's initial public offering (IPO) and share plan to more than 700 employees across 11 countries. Last year, Spin Master launched its first ever equity plan, issuing restricted share units (RSU's) to each of the company's employees.
DHX launches Family Channel app
DHX Television has launched its Family Channel App, which it's billing as a one-stop shop for programming from Family Channel, Family CHRGD, Family Jr. and F2N across mobile devices, tablets and desktops. Free to subscribers, the app offers live linear programming along with on-demand content and downloadable episodes. The new app is available at no additional charge to subscribers of DHX's suite of channels. It includes more than 900 eps across 40 series, including The Next Step and Backstage, Gaming Show (In My Parents' Garage) and Slugterra, Teletubbies and Justin Time and Degrassi: Next Class.
With files from Patrick Callan, Kidscreen