Sabbagh lands heavenly talent for new short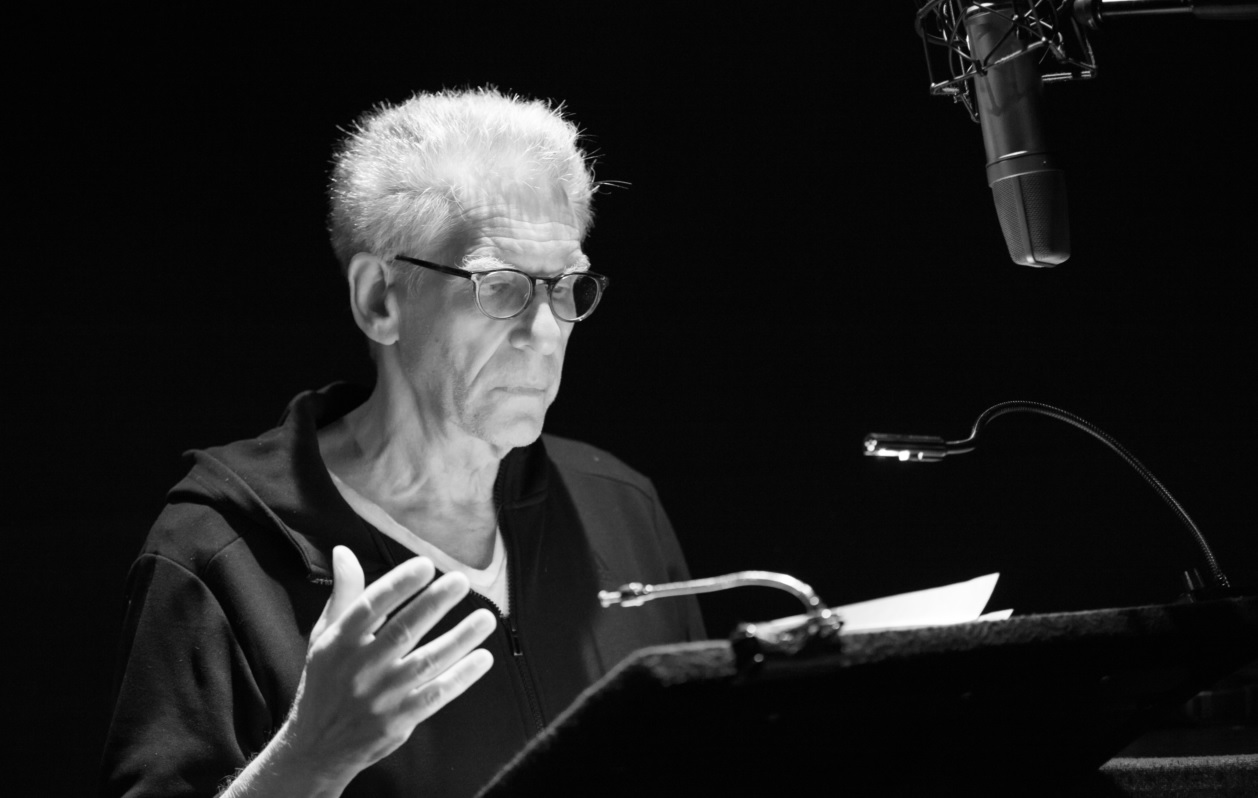 Writer/director Geordie Sabbagh is targeting a major-festival run for Tomorrow's Shadows, in which David Cronenberg plays G.O.D.
With a cast that includes David Cronenberg (as male G.O.D.), Wendy Crewson (female G.O.D.), Steve Lund (used-car salesman) and French-Canadian actress Karine Vanasse in the lead role, writer/director Geordie Sabbagh is hoping to create more than a little buzz on the festival circuit with his seven-minute film Tomorrow's Shadows.
The sci-fi short, funded entirely through BravoFACT, was shot in the GTA over the course of three days last week and the prodco behind the film, Toronto's We'll Be Over Here Productions (which consists of Sabbagh and producer Ashleigh Rains), is now in the process of completing the project for a TIFF submission deadline in June.
Sabbagh had initially made a speculative approach to Cronenberg's agents for Sabbagh's feature directorial debut, A Sunday Kind of Love, but was turned down due to a scheduling conflict. When Sabbagh sent the script and offered Cronenberg another role, this time for Tomorrow's Shadows, the famed director accepted, which Sabbagh admitted was both "nerve-racking and absolutely fantastic."

In particular, Sabbagh said giving director's notes to one of Canada's most legendary filmmakers was a daunting task.
"I wasn't sure how to approach that situation in regards to notes – how do you give David Cronenberg notes?" joked Sabbagh.
Aside from TIFF, Sabbagh said that the film will likely be submitted for many of the major world festivals, including Berlin and Sundance. He added that the filmmakers will also be targeting genre-focused festivals such as Fantasia International Film Festival and Comic-Con International Independent Film Festival.
Tomorrow's Shadows is written and directed by Sabbagh, produced by Ashleigh Rains, edited by Bern Euler, with Juan Montalvo serving as DOP. BravoFACT has not disclosed the film's budget at this time.