Looking to the sky with season two of Indians and Aliens
Production is now underway on the Rezolution Pictures docuseries for APTN. (EP Christina Fon pictured.)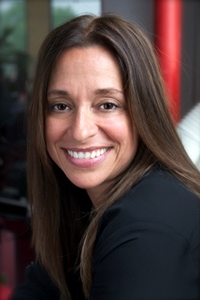 Production on season two of APTN's' docuseries Indians and Aliens is underway, with shooting scheduled to take place in Quebec, B.C. and the Northwest Territories, as well as North Dakota and Arizona, throughout the summer.
Indians and Aliens is produced by Montreal-based Rezolution Pictures, the production company behind Mohawk Girls.

While season one of the series debuted in 2013, executive producer Christina Fon (pictured, right) said the delay between seasons is due to the fact that season two is a longer season (13 half-hour episodes as opposed to six in season one) and took more time to research. "It was a bit of a larger scope in terms of the planning, so that took more time," she said in an interview with Playback Daily. She added that funding deadlines also contributed to the delay.
The 13-episode season was financed by the Canada Media Fund to the tune of $710,000 ($186,529 through the Anglophone Minority Incentive and $523,822 through the Aboriginal program). The production was also financed by APTN and federal and provincial tax credits.
Indians and Aliens explores sightings of UFOs and other unexplained phenomena from an Aboriginal perspective.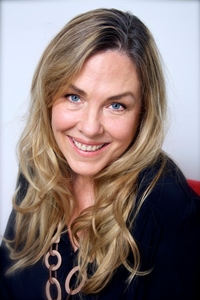 "The show is an excuse to talk about an Indigenous view of the universe. Most people throughout history did not believe we humans were the centre of the universe, they always believed that the universe was filled with living beings everywhere," said executive producer Catherine Bainbridge (pictured, left). "We're talking to the knowledge keepers, the shamans of different societies, the people who are able to give that view of the universe, and then we're also talking to scientists who are starting to posit similar theories."
The series is targeted toward younger audiences, from teenagers to people in their 30s, as well as those interested in the paranormal, says Fon.
While she anticipates the show will be a hit with APTN audiences, who embraced season one, she also hopes the show will sell in other markets. "It would be great to have the show crossover as well and have an international sale. There's a lot of interest in these kind of topics and cultural content in Australia and New Zealand," she said. She added that the company is looking to talk to National Geographic and Discovery in the States.
The series is developed and produced by Rezolution Pictures' Bainbridge, Fon, Linda Ludwick, and Lisa Roth and executive produced by Bainbridge, Fon, Linda Ludwick and host Ernest Webb.