Motive, The Romeo Section lead Leo nominations
CTV's Motive (pictured) heads the field for the B.C.-based awards with 17 nominations, followed by The Romeo Section.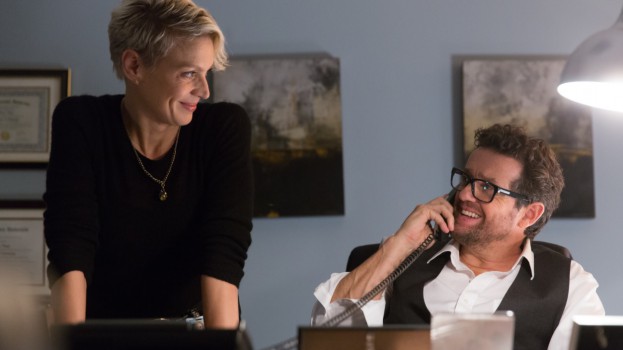 The 2016 Leo Awards nominees have been revealed, with CTV's Motive and CBC's The Romeo Section dominating the TV pack with 17 and 14 nominations, respectively.
The pair blew away the competition in the TV drama category, with the third most-nominated show, Blackstone, picking up seven and Arrow and Continuum claiming five each.
On the film side, Connor Gaston's The Devout heads up the field with 14 nominations, followed by Andre Harden's Numb, which garnered 12.
The Devout, shot in B.C. last January, was nominated in categories including best motion picture, direction, screenwriting and cinematography. Also on the film side, Larry Kent's She Who Must Burn picked up eight nominations, while micro-budget feature The Birdwatcher collected nine, including best screenwriting.
On the doc side, Sonic Magic: The Wonder and Science of Sound, produced by Terence McKeown and Bette Thompson, took seven nominations, while Johnny Cash: American Rebel took five. In the information, lifestyle or reality series category, Hand Crafted, Quest OutWest: Wildfood and Salt, Fresh & Field received four nominations apiece.
In the Youth or Children's Program category, Thunderbird Films' Some Assembly Required took the most nominations with eight, followed by Canada/U.S. copro Splitting Adam with six and Two Story Productions' Scout & the Gumboot Kids with five. Meanwhile, Slap Happy Cartoons' Nerds and Monsters picked up four nominations in the animation category, while Lili & Lola, produced by Shabnam Rezaei and Michael Plowman, got three nods for best program, screenwriting and direction.
In order for a project to be eligible for consideration, it must qualify as a Canadian production according to the rules set out by the CRTC, the Canadian Audio Visual Certification Office (CAVCO) or Creative BC, or be an international treaty coproduction, or an inter-provincial coproduction directed and produced by a B.C. resident.
For a full list of all the nominations for this year's awards, click here.