Rob McLaughlin returns to the NFB
McLaughlin (pictured) will replace Loc Dao as head of the NFB's Vancouver digital studio.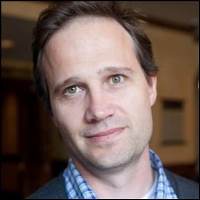 Rob McLaughlin is returning to the National Film Board of Canada (NFB) as the executive producer of its Vancouver digital studio. McLaughlin will replace Loc Dao, who was appointed chief digital officer of the NFB in March.
McLaughlin served as director of digital content and strategy at the NFB from 2008 to 2011, where he was in charge of producing interactive projects such as Waterlife, Welcome to Pine Point, Bear 71, and God's Lake Narrows. He helped to craft the NFB's digital strategy, which has since led to 17 Webby Award wins, including six this year.
After departing the NFB in 2011, McLaughlin served as regional VP of editorial for Postmedia's newspapers in Western Canada.
McLaughlin, who will begin his new role at the NFB on May 16, will work with Dao and Hugues Sweeney, who leads the NFB's Interactive Studio in Montreal.