Pam Westman to head up Nelvana Enterprises
The former HIT exec has taken the reins at Corus Entertainment's merchandising and distribution arm as Andrew Kerr departs from the company.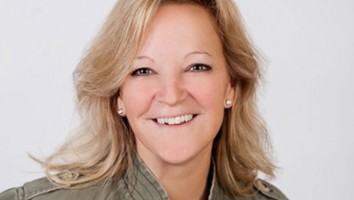 Corus Entertainment has tapped former HIT Entertainment exec Pam Westman as head of Nelvana Enterprises, where she will oversee brand development and management across the Canadian media company's merchandising and distribution arm.
Her appointment marks the departure of Nelvana co-head Andrew Kerr, who has left the company to pursue a path in consulting. Kerr's co-head Antoine Erligmann, who leads Nelvana's European office, will now report to Westman.
For her part, Westman will report to Nelvana president Scott Dyer, who has led the company since last August. (Following the most recent round of company-wide executive re-shuffles, Dyer now reports to Corus EVP and COO Barbara Williams.)
Westman's responsibilities will span Nelvana's portfolio in areas related to retail management, licensing, consumer products, content sales and digital.  She will also have an active role in setting Nelvana's strategy within the larger Corus portfolio of channels and brands.
Her 20-plus years of experience, which includes most recently serving as director of integration for Staples Canada and previously heading up Mattel-owned HIT Entertainment as EVP, will jibe with Nelvana's continued focus on boosting its global endeavors. For its second quarter of 2016, Corus posted a 32% gain in distribution and L&M revenues, which was led by Nelvana Enterprises. The division is perhaps best known for its mega-boy brands like Beyblade, Bakugan and, more recently, the girl-skewing licensing hit Zhu Zhu Pets.
From Kidscreen