Hybride Technologies partners with ILM
The Quebec-based VFX company has already expanded to Montreal to accommodate the new partnership.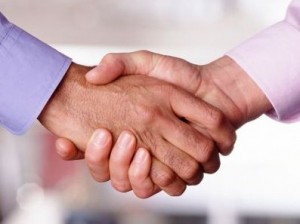 VFX studio Hybride Technologies has signed a partnership with Industrial Light & Magic (ILM), the visual effects company founded by George Lucas in 1975.
The partnership will give Hybride first pick of work from ILM.
Piedmont, QC-based Hybride, which is owned by video game company Ubisoft, expanded its operations to Montreal in February, adding a new 3,000 square-foot studio in its parent company's office. In a statement announcing the partnership with ILM, Hybride said the expansion was needed to accommodate the ILM partnership and increase production capacity.
Hybride and the San Francisco, CA-based ILM first worked together on 2013′s Pacific Rim and have since partnered to contribute VFX on Teenage Mutant Ninja Turtles, Unbroken and Tomorrowland.
Most recently, ILM commissioned Hybride to create VFX sequences for Star Wars: The Force Awakens, which was nominated for Best Visual Effects at the Oscars, and which won a BAFTA for Best Visual Effects.
"In our search to collaborate with the industry's best talent, Hybride has consistently risen to the top, proving time and again their ability to execute visual effects work for us at the highest level," said Gretchen Libby, ILM Executive in Charge, Global Studio, in a statement.
In addition to San Francisco, ILM has offices in Vancouver, London and Singapore.