Deals: PNP, Boat Rocker, CTV, AMBI
Pacific Northwest Pictures (PNP) acquires the Canadian rights to Paige Cameron's Mothers & Daughters (pictured), plus more deals of the week.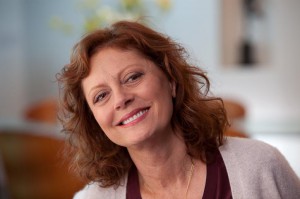 Pacific Northwest Pictures
Vancouver's Pacific Northwest Pictures (PNP) has acquired Canadian rights to Paige Cameron's Mothers & Daughters, with the film set to land both in theatres and on VOD on May 6. Starring Susan Sarandon, Sharon Stone and Courtney Cox, the drama tells the story of a photographer whose unplanned pregnancy causes her to rethink the relationship she has with her estranged mother.  Mothers & Daughters is produced by Siempre Viva Productions in association with Aloe Entertainment and Mass Hysteria Entertainment and executive produced by Mary Aloe, Daniel Grodnik, Sean Glover, Terry Chase Chenowith, Michael Torchia, Tricia Small, Brett Crain, Dina El-Kadri and Eric and Tammy Guseric.
Bell Media
Bell Media channel CTV has acquired the rights to 5 x 2-hour documentary series O.J.: Made in America. The series, which is set to make its international premiere at Hot Docs, will debut on CTV on Saturday, June 11 at 9 p.m. All five episodes will screen on CTV between June 11 and 18, with encore broadcasts of the show airing on TSN. Directed and produced by Ezra Edelman, the doc is composed of archive footage, interviews with legal personnel involved with Simpson's trial, and home video shot by friends and relatives of the NFL footballer.
Boat Rocker Brands
Boat Rocker Media's brands division has appointed Quebec-based NTD Apparel to license a line of clothing based on Boat Rocker series Lost & Found Music Studios. The clothing line will include headgear, swimwear and activewear and is scheduled to be available in retailers throughout Canada from July 2016. The deal was brokered by Stuart Pollock of Segal Licensing.
AMBI
AMBI Distribution has acquired the global sales rights (except for the U.S.) to rom-com musical Basmati Blues, starring Brie Larson. The feature-length film, which is set to screen for international buyers at the Cannes film market, also stars Donald Sutherland, Scott Bakula and Utkarsh Ambudkar. In the U.S., Paradigm Distribution is handling sales. Basmati Blues is directed by Dan Baron and produced by Monique Caulfield and Jeffrey Soros. The film is executive produced by Ruedi Gerber, Jeff Kleeman, Elliott Lester and Randy Paul.