Production underway on Four in the Morning
The Serendipity Point Films project, which is part of CBC's 2016/17 slate, is being shot in Toronto.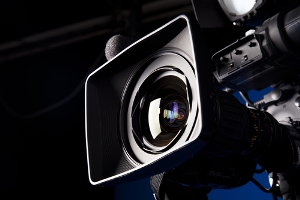 Production is underway in Toronto on Serendipity Point Film's 8 x 30-minute comedy Four in the Morning.
The series, created and written by Ira Parker (Rogue), was recently greenlit by CBC as part of the broadcaster's 2016/17 slate, with the show scheduled to begin airing this summer on CBC.
Four in the Morning is directed by Pavan Moondi (Diamond Tongues) and follows a group of four friends in their twenties at 4 a.m., as they try to make sense of their lives. 

Ari Lantos previously told Playback Daily the series would be made on a budget of less than $300,000 per episode.

Executive producers on the project include Ari Lantos, Parker, Jeff Sagansky, Mark Musselman and Matt Geller, and the series stars Tatiana Maslany's brother Daniel Maslany, Lola Tash, Mazin Elsadig and Michelle Mylett. The series is financed by a combination of provincial and federal tax credits, investment from Serendipity Point, and from the CBC license fees.