In brief: Discovering the Bermuda Triangle, TIFF features Lagos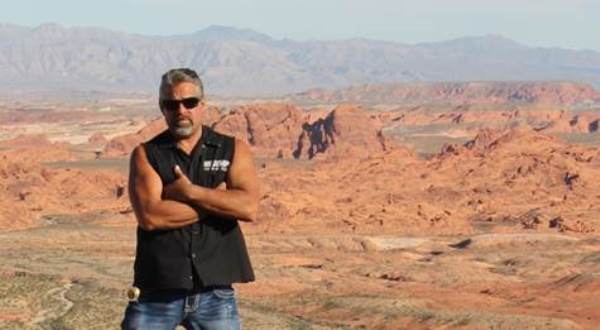 Discovery original explores the Bermuda Triangle, Vegas Rat Rods (pictured) begins filming season three, plus more news.
Discovery Channel explores Bermuda Triangle in new original special
Discovery Channel will take viewers to the Bermuda Triangle and delve into the unexplained disappearance of planes and ships over the past 70 years. Bermuda Triangle: The Definitive Guide will follow experts, and use CGI imagery, reconstructions and new technologies to examine the theories behind the disappearances.  The original Canada/U.K. copro is produced by Montreal's Handel Productions and the U.K.'s Arrow Media, in association with Discovery Canada. Handel's Alan Handel and André Barro executive produced, along with Arrow's Tom Brisley and Nick Metcalfe, and Discovery's Bruce Glawson. The hour-long special will premiere on Sunday, May 22 at 9 p.m. ET on Discovery and Discovery GO.
TIFF's City to City to feature Lagos, Nigeria
The 41st Toronto International Film Festival's (TIFF) City to City programme will draw attention to Lagos, Nigeria. This is the eighth year for the City to City programme, which showcases filmmakers working and living in a selected city. Cities featured in past programmes include London, Tel Aviv, Istanbul, Buenos Aires, Mumbai, Athens and Seoul. The City to City: Lagos lineup will be announced in August. The 41st Toronto International Film Festival will run September 8 to 18, 2016.
Vegas Rat Rods season 3 in production
Production is underway in Las Vegas on the third season (10 x 60min) of Vegas Rat Rods. The original series for Discovery Canada and Discovery US is produced by Toronto's Proper Television. Guy O'Sullivan (Canada's Worst Driver) serves as executive producer, with Barry Davis (Canada's Smartest Person) as series producer. Executive producers are Discovery Canada's Bruce Glawson and Mitchell Rosenbaum and John Slaughter of Discovery US. Proper Rights oversees international distribution on Vegas Rat Rods. Seasons one and two of Vegas Rat Rods currently air in over 180 territories worldwide.
Other People and KIKI to open and close Inside Out
The Inside Out Toronto LGBT Film Festival announced the opening and closing night galas for the 26th edition of the festival. The festival will open with the international premiere of Chris Kelly's writing-directing debut Other People and will close with the Canadian premiere of Sara Jordenö's documentary KIKI. The festival will take place May 26 to June 5, 2016.
Kristof Brandl to receive Arthur Lipsett Award
Montreal-based director Kristof Brandl has been named the recipient of the Prism Prize Arthur Lipsett Award. The award is presented by MuchFACT and recognizes Canadian artists for unique work in the field of music videos. Throughout his career, the Canadian director has made videos for artists such as Nikki Yanofsky, Zedd, Point Point, The Shoes and Majid Jordan. The Prism Prize Screening and Awards Presentation will take place on Sunday, May 15 at TIFF Bell Lightbox.