Two scripted projects nab CBC development deals
Series from Anar Ali (pictured) and Renuka Jeyapalan both secured deals through the 2016 Development Workshop for Diverse Creators.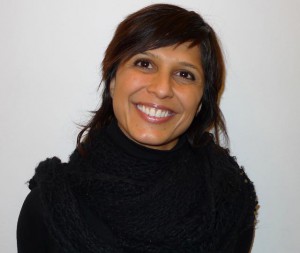 CBC has named the winners of its 2016 Development Workshop for Diverse Creators, with Anar Ali and Renuka Jeyapalan each landing development deals for their scripted projects.
Ali's one-hour drama Ruby's Turn and Jeyapalan's digital series Girl in the Boys Room were two of eight projects pitched during the five-day workshop. And, though the plan was for the CBC to award only one development deal, the broadcaster liked Ali and Jeyapalan's  projects so much that both were awarded deals.
The development workshop, now in its second year, is for mid-level creators from diverse backgrounds, with this year's program putting a focus on scripted series. Participants in the workshop must also identify as part of an aboriginal, disability or visible minority community.
Ruby's Turn tells the story of the matriarch of multi-generational South Asian family, who announces to her family that she's leaving her husband to live life on her terms. Meanwhile, Girl in the Boys Room tells of a young woman who stumbles into an assistant job on a Bay Street trading floor.
Other creators taking part in the workshop were Seneca Aaron, Katia Cafe Febrissy, Shelly Hong, Gloria Kim and Barbara Mamabolo. Another workshop participant, Corey Liu, also signed with Toronto-based literary agency Meridian Artists, a contributor to the program, as  result of the program.