Two Canadian features to screen in competition at Annecy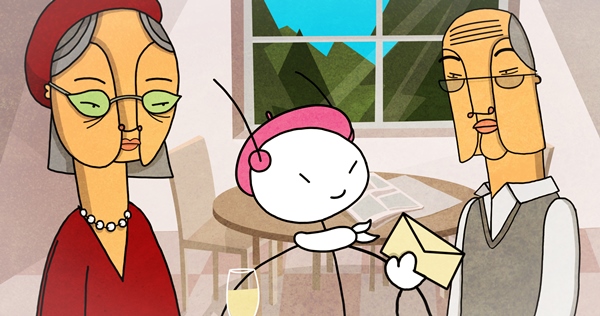 Window Horses (pictured) and La Guerre des Tuques 3D will compete at the international animation festival in June.
Two Canadian films will screen in official competition at the Annecy International Animation Film Festival in June, including a world premiere for Ann Marie Fleming's Window Horses. 
The feature-length is co-produced by Fleming's Stickgirl Productions, actress Sandra Oh and the NFB's Shirley Vercruysse and Michael Fukushima. The film tells the story of a young Canadian poet (Oh) who is invited to perform at a festival in Iran.
La Guerre des Tuques 3D (Snowtime!) will also compete in official competition. Directed by Jean-Francois Pouliot and Francois Brisson, the film is produced by Marie-Claude Beauchamp of CarpeDiem Film & TV. Upon its release in November last year, La Guerre did impressive numbers at the Quebec box office, breaking the $2 million barrier in its first month of release. The film was also released theatrically in English Canada, as well as screening at the 2016 Sundance Film Festival. 

There are nine feature films screening in official competition at this year's fest, as well as short films, graduation films, TV films and commissioned films.
Window Horses is the first feature animation film from the NFB to be included in the official selection program since 1997's La plante humaine, produced with Arcadia Films. In addition to Oh, Window Horses stars Ellen Page, Don McKellar Shohreh Aghdashloo and Nancy Kwan.
One of the largest animation festivals in the world, the Annecy festival takes place June 13 to 18.