Donald Sutherland joins Cannes jury
The veteran Canadian actor has been selected for the Palme d'Or jury.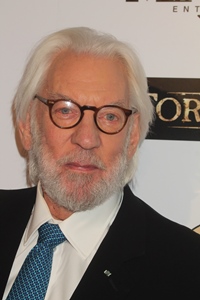 Veteran Canadian actor Donald Sutherland will join the Palme d'Or jury at the Cannes Film Festival next month.
The actor, who starred in the 1970 Palme d'Or-winning M.A.S.H, is one of the nine jury members announced by the festival Monday. The jury will be led by Mad Max director George Miller.
Other members of the jury are: My Golden Days director Arnaud Desplechin; U.S. actress Kirsten Dunst; Valeria Golino, known for her role in Rain Man; Hannibal's Mads Mikkelsen; Son of Saul director László Nemes; actress and singer Vanessa Paradis; and Iranian producer Katayoon Shahabi.
The Cannes Film Festival runs May 11 to 22.
Image: Helga Esteb / Shutterstock.com