Heritage announces Cancon consultations
"The time is right to examine how we can help Canada's creative sector seize the opportunities of the digital shift," Heritage Minister Melanie Joly (pictured) said.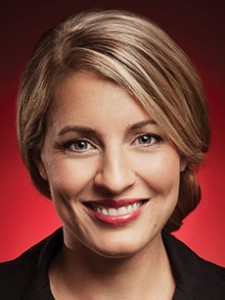 Minister of Canadian Heritage Melanie Joly has announced a consultation period to assess Canada's content creation industries.
The consultations, which will combine the input of both consumers and Canadian content creators, will be preceded by an online questionnaire, which went live on Saturday, April 23 and will be open for four weeks.
Based on the feedback from the questionnaire, the Department of Canadian Heritage will put together a "scoping document to guide the next phase of the consultations on Canadian Content in a Digital World," according to the CRTC.
Among the questions posed by the questionnaire are: how do consumers access content today; what role does CBC/Radio-Canada play in supporting Canadian content creation, discovery and export in a digital world; how important is local content to consumers; what are the most pressing issues faced in terms of creation, discoverability and export of Canadian content; and, in the future, what will be the most important tools for exporting Canadian content internationally.
The deadline for completing the pre-consultation questionnaire is May 20, before the official hearings get underway in summer 2016. No start date for the consultations, or information about their duration has yet been announced.
"Our government understands the strong connections between culture, creativity and innovation, especially in this digital world," said Joly in a statement. "Canadian consumers and content creators are at the core of the cultural sector, and this is why we strongly believe in the importance of consulting Canadians across the country to help us shape this process. "
The ultimate goal of the consultations, read Canadian Heritage's statement, is to decide how the government can best help Canada's creative industries in navigating a shifting technological landscape. "The time is right to examine how we can help Canada's creative sector seize the opportunities of the digital shift and create economic growth through innovation," Joly said.
The CMPA issued a statement welcoming the announcement of the consultations. "We welcome the Minister's leadership on this file," said president and CEO Reynolds Mastin.
"Canada's independent producers must be at the core of any new framework so that world-class content continues to be made by Canadians for both Canadian and international audiences, across all platforms," he added.
Image: Art Babych / Shutterstock.com