The Illegal in development with CBC
The project is being developed as an eight-part limited series.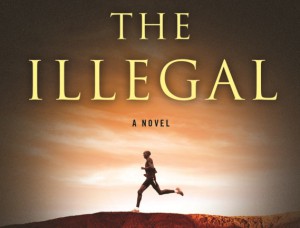 Toronto's Conquering Lion Pictures' project The Illegal has landed at the CBC in development.
The Illegal, from The Book of Negroes author Lawrence Hill, is being adapted towards an eight-part, hour-long limited series.
The project was initially considered for a feature film adaptation, but TV won out, says Conquering Lion producer Damon D'Oliveira. "I think there's more of a market in TV for it, not dissimilar to The Book of Negroes," he told Playback Daily.
Should it go ahead, the producers will aim to build a coproduction, added D'Oliveira, with Conquering Lion currently weighing up potential pacts with partners from the U.K., Germany or France.
The story of The Illegal tells of Keita Ali, a young marathon runner who must flee his home in the wake of his family's murder. In order to secure his freedom though, Ali must compete in a series of marathons at the same time as avoiding those who seek to deport him back to his home.
Given the novel's setting, D'Oliveira said the limited series would be shot in both Africa and Europe, though exactly where has not yet been decided and would depend on coproduction partners. Clement Virgo will direct some, and potentially all of the episodes, which would potentially go to camera in 2017.
Conquering Lion optioned The Illegal in June 2015, three months before the novel was released in Canada through HarperCollins Publishers.