Deals: D Films, Proper Rights, Portfolio, DHX
Proper Rights has acquired the international distribution rights to 9/11 documentary For the Love of Their Brother (pictured), plus more deals of the week.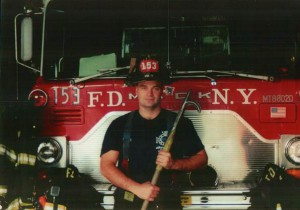 D Films
Toronto's D Films has acquired all Canadian rights to a documentary based on Manchester, U.K. rock band Oasis. The as-yet-untitled project – which is produced by the team behind Amy,  London, U.K.'s Independent Film Company (IFC) – is currently in post-production. D Films SVP acquisitions and business development Michael Robson negotiated the deal with IFC's head of sales Nada Cirjanic at IFC. The Mat Whitecross-directed doc chronicles the story of the band's infamous frontmen, Liam and Noel Gallagher, and their tumultuous rise to the top.

Proper Rights
Toronto-based distributor Proper Rights has taken the international distribution rights to the 9/11 documentary For the Love of Their Brother. The 3 Roads Communications-produced film tells the story of Stephen Siller, a New York City firefighter who died in the attacks, in the months and years following the event. The doc, which is said to feature never-been-seen footage from 9/11, will premiere in the U.S. this fall on public television via American Public Television (APT).
DHX Media
DHX Media has acquired exclusive worldwide content rights to popular children's publishing property Rainbow Magic. The long-term agreement, which will be managed under Mattel Creations, will enable DHX Studios to develop and produce new multi-platform content based on the Rainbow Magic property. Read more here.
Portfolio Entertainment
Toronto's Portfolio Entertainment has secured sales into five international territories for its The Cat in the Hat Knows A Lot About That! movies. Read more here.