TFO strikes deal with Louisiana
The media company will distribute its French-language educational programming in the U.S. state. (Boum C'est Canon pictured.)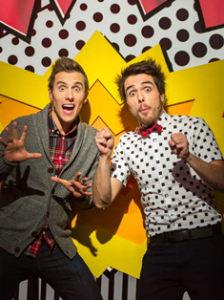 Groupe Média TFO has partnered with Louisiana Public Broadcasting to distribute its French-language educational programming in the U.S. state.
The agreement covers a period of 18 months with TFO providing 14 hours of weekly content aimed at children ages two to eight.
Louisiana Public Broadcasting, a Corporation for Public Broadcasting (PBS) member station, will air content produced by TFO in its Toronto studios, as well as content created by TFO's production partners.
TFO in-house production, Mini TFO, will represent half of the programming grid. Motel Monstre (produced by Ottawa-based prodco Slalom), Boum C'est Canon (from Montreal's Trio Orange), Devine Qui Vient Jouer and Sam Chicotte (both from Montreal's Productions Point de Mire) will also be added to the mix.