Graeme Manson boards Whatever, Linda as EP
The Orphan Black co-creator and showrunner has joined the project, which is in development at The Mark Gordon Company.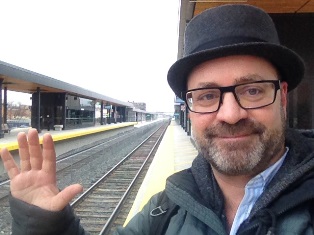 Canadian web-series-turned-linear Whatever, Linda has locked in a star executive producer.
Orphan Black co-creator and showrunner Graeme Manson (pictured) has joined the series, which is currently in development at The Mark Gordon Company. The property originally launched as a web series on the Fullscreen Network via ThisisDrama, becoming the first series to be broadcast under a new output and production agreement between TiD and Fullscreen, which itself is a joint venture of AT&T and The Chernin Group.
Whatever, Linda was co-created by Hannah Cheesman and Julian De Zotti, and its web iteration was produced by Secret Location and Touchpoint Films, with Aberrant Pictures' Mackenzie Donaldson and Cheesman on board as producers. The TV version will see all producers reprise their roles (James Milward for Secret Location and Kevin Saffer for Touchpoint Films) with executive production by Gordon and Nick Pepper, in addition to Manson. 
The series will be distributed internationally by eOne, which has a majority stake in The Mark Gordon Company and and is an investor in Secret Location as well.
Manson, represented by The Jennifer Hollyer Agency in Canada and CAA and Brillstein Entertainment Partners in the U.S., has risen to international renown thanks to Orphan Black. The series has won a cult following and numerous domestic and international awards and nominations, including a Peabody award. The series recently bowed its fourth season on Bell Media's Space channel and BBC America. Whatever, Linda hasn't shirked in the awards department either, playing at over 20 international web festivals and earning 20 awards. Its development deal with Mark Gordon Company was announced this February.
Whatever, Linda was the somewhat rarer breed of period web series, taking place in 1978 and following four women who engineer a Bernie Madoff-style ponzi scheme. The TV version follows the same track and is being developed as a 30-minute series.
Hannah Cheesman and Mackenzie Donaldson were named to Playback's 5 to Watch in 2015.