CMF, BAI launch copro development fund
The Canadian funder has announced a partnership with the Broadcasting Authority of Ireland to codevelop projects intended for broadcast.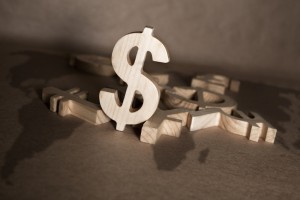 The Canada Media Fund and the Broadcasting Authority of Ireland (BAI) have unveiled a new codevelopment fund for television projects.
The $200,000 fund (to which both organizations will contribute $100,000) will support the development of coproroductions intended for broadcast in Ireland and Canada.
The $200,000 is part of a $2.5 million fund that the CMF allocates to international incentives. While the partnership with Ireland is new, other coproduction partnerships established through this fund include Italy, Australia, Belgium, and Brazil.
A selection panel of representatives from both the CMF and BAI will choose which projects receive funding through the stream, based on a set of guidelines to be announced in May.
The initiative stemmed from a CMPA-led trade mission to the U.K. and Ireland, Valerie Creighton, CMF president and CEO, told Playback Daily. After  informal conversations with a number of Irish broadcasters, including the BAI, Creighton said there was interest from both sides in establishing a development partnership.
"We agreed that there had been a strong coproduction history with Ireland, and from the independent producers' perspective it might be worth putting a bit of focus on development," said Creighton. "Ireland has been a good copro partner on the feature and TV side, so we wanted to make sure we put a spotlight on continuing that relationship."
Creighton also said that while the CMF has been trying break into the BRICS markets (Brazil, Russia, India, China and South Africa), the organization didn't want to lose sight of its strong relationships with European and British Isles partners. 
On the TV side, Canada/Ireland copro success stories of recent years include Vikings (Ireland/Canada) and The Tudors (Ireland/Canada/U.S.), while on the film side both Room (Canada/Ireland) and Brooklyn (Ireland/Canada/U.K.) were nominated for best picture at the 2016 Academy Awards.

Further guidelines for the program and details on how to apply will be announced in May.