Kim Nguyen looks for global success with latest film
Two Lovers and a Bear, starring Tatiana Maslany and Dane DeHaan, is the director's first English-language feature.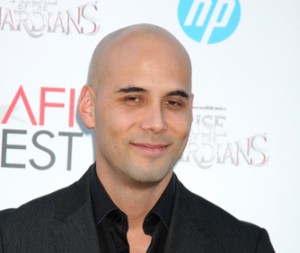 Kim Nguyen is hoping his follow-up to 2012′s Oscar-nominated Rebelle will resonate with more than just the critics.
And he may just get his chance: Two Lovers and a Bear, will premiere at the Cannes Film Festival in its Directors' Fortnight section, the film festival announced Tuesday.
Nguyen says it's a "privilege" for his film to be included at the prestigious festival, and he's hoping the recognition will help his Arctic-set romance attract larger audiences.
"I'm really proud and thankful for how War Witch [Rebelle] was received on the critical side, but I would have hoped that more people would have gone and seen it. So now, [with] Two Lovers and a Bear it's really about putting it out there and making people aware of its existence," Nguyen said in an interview with Playback Daily.
Two Lovers and a Bear is also Nguyen's first English-language feature – a decision that was made, in part, with the goal of tapping into that global market.
"I wanted to be true to the [film's] setting. But more than that, I also wanted to explore reaching out to wider audiences," he said. He adds he signed with U.S. agency CAA last year, which has afforded him a lot of "interesting" opportunities, and he wanted to build on that momentum with an English-language film.
He's also hoping his star-power leads will help entice audiences.
Orphan Black's Tatiana Maslany and The Amazing Spider-Man 2's Dane DeHaan star in the film, as two tormented souls trying to escape their inner demons and find love.
"I feel we've caught Dane and Tatiana right on time, right before they're too expensive to get them on the screen," Nguyen said with a laugh.
Les Films Seville and Entertainment One will distribute the film in Canada and TF1 International has worldwide distribution rights. Nguyen says they've already had fruitful discussions with the French and U.S. markets, though no sales information could be reported as of press time.
Two Lovers and a Bear is produced by Max Films's Roger Frappier, co-produced by Jonathan Bronfman and Ellen Hamilton and executive produced by Jeff Sackman, Dave Hansen, Johnny Mac, Mark Slone and Vinay Virmani.