Travelers set for Showcase, Netflix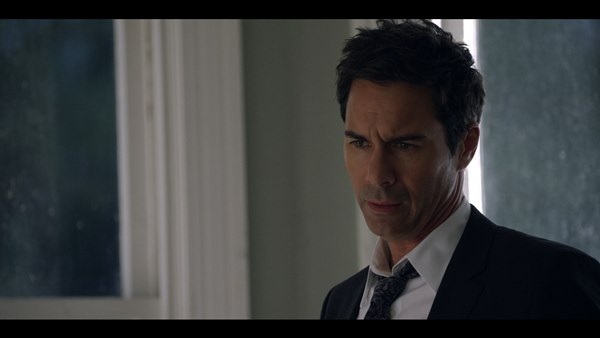 Production on the Peacock Alley Entertainment series is underway. (Star Eric McCormack pictured.)
Showcase has started production on a new Canadian original sci-fi series Travelers. The series, which is currently shooting in Vancouver, will air on Showcase in Canada and stream on Netflix internationally. Broadcast and streaming details were not available as of press time.
Travelers is produced by Toronto's Peacock Alley Entertainment Inc., in association with Showcase and Netflix. It is written, created and produced by Brad Wright, co-creator of the popular Stargate franchise, and stars Eric McCormack.
The drama follows "travelers," the last remaining survivors of the earth of the future, who travel back to the 21st century and assume the lives of seemingly ordinary people, while working to save humanity from its bleak destiny.
Other cast attached to Travelers include Jared Abrahamson, Nesta Cooper, J. Alex Brinson, Reilly Dolman, Patrick Gilmore, Arnold Pinnock, Dylan Playfair, MacKenzie Porter, and Ian Tracey.
The pilot is being directed by Nick Hurran (Sherlock), with Canadians Andy Mikita (Lost Girl), Helen Shaver (Vikings), Martin Wood (Killjoys), Will Waring (Continuum), and Amanda Tapping (Stargate SG-1) all tapped to direct episodes in the first season.
The series was originally developed at the CFC Prime Time TV Program with Canadian writers. It is distributed by Sky Vision.