Tim Southam re-elected as DGC president
The director (pictured) of One Dead Indian replaced Sturla Gunnarsson in 2014.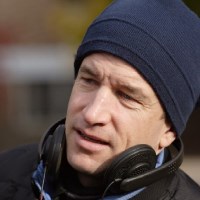 Tim Southam has been re-elected national president of the Directors Guild of Canada, the organization has announced.
The director, who replaced Sturla Gunnarsson in 2014, was elected for a second term at the guild's annual general meeting in Vancouver on April 16.
Southam has recently directed episodes of Bates Motel, Hell on Wheels, Bones and other series. He's also directed features, documentaries and TV movies, including the 2002 drama The Bay of Love and Sorrows and the 2005 TV movie Trudeau II: Maverick in the Making.
In 2006, he took home Geminis for Best Direction in a Dramatic Program or Miniseries for One Dead Indian as well as Best Direction in a Performing Arts Program or Series for Danser Perreault.