Quebec's Fonds FTQ injects $3M into television prodco Pixcom
Development capital fund Fonds de solidarite FTQ has made a sizable investment in the Montreal-based production company.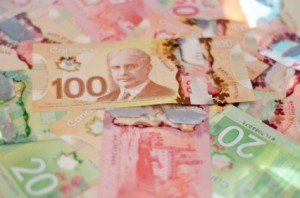 Canadian content and production companies continue to look attractive to investors, with Quebec's Pixcom being the latest to garner investment from a major fund.
The province's Fonds de solidarité FTQ has invested $3 million in the Montreal-based production company, which was founded in 1987 by Jacquelin Bouchard.
Pixcom produces French-language series Karl et Max for Club Illico, Apparences for Radio-Canada, Les Argonautes for Télé-Québec, and Un tueur si proche for Canal D. Its catalogue also includes Licence to Drill for Discovery Canada and Thrift Hunters for Spike USA.
Fonds de solidarité FTQ, which was created by Québec's largest labour body, Fédération des travailleurs et travailleuses du Québec (FTQ), manages the investments of its shareholders. It has previously invested in other major Quebec prodcos and media companies, including Muse Entertainment, Attraction Média, Groupe Ricardo Média, Serdy Média, Groupe V, Québécomm and Just for Laughs.
The fund said Pixcom's size and diverse content strategy made it an attractive investment, with the global market for content continuing to be robust.
"Backed by a strong management team consisting of Nicola Merola, Charles Lafortune and Sylvie Desrochers, as well as producers and many craftspeople, Pixcom is well positioned to capitalize on opportunities elsewhere in Canada and in the U.S.," said Janie Béïque, SVP of industries, entertainment and consumer goods at the Fonds de solidarité FTQ, in a statement.