In brief: MacNaughton leaves TIFF, Grand Unified Theory gets Beijing premiere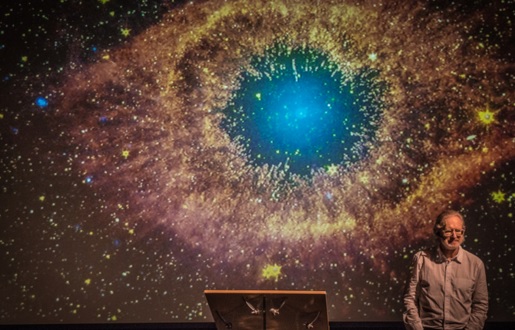 David Ray's Vancouver-shot film (pictured) competes for the Tiantan Prize, David MacNaughton steps down from TIFF's board of directors, plus more news.
David MacNaughton steps down from TIFF board of directors
The Toronto International Film Festival (TIFF) has announced that board member David MacNaughton will step down. He is set to take on a new role as Canada's Ambassador to the United States, previously carried out by Gary Doer. As of April 13, 2016, the TIFF board members are: Helen Bursytn, Barry Campbell, Betty-Ann Heggie, Ellis Jacob, Sabi Marwah, Chetan Mathur, Deepa Mehta,  Shabin Mohamed, Wade Oosterman,  Geetu Pathak, Rod Phillips, Wayne Purboo, Francis Shen, Warren Spitz, Connie Sugiyama and Mark Wellings. The board is chaired by Lisa de Wilde, with Jennifer Tory serving as vice chair and Slawko Klymkiw as ex-officio.
Canadian filmmaker to compete at BJIFF
Canadian filmmaker David Ray is set to premiere his indie film Grand Unified Theory in competition for the Tiantan Prize at the Beijing International Film Festival (BJIFF). The film was written, produced and directed by Ray and was shot on the North Shore of Vancouver. Drew Locke also served as a producer. Grand Unified Theory follows an astrophysicist who has a meltdown and stars Vancouver-based actors Kendall Cross (The 100), Maxwell Haynes (The Killing), Scott Bellis (Absolute Zero) and Emma Grabinsky (Mr. Hockey: The Gordie Howe Story).  The independent film was financed by Telefilm Canada. The Beijing International Film Festival takes place April 16-23, 2016
Toronto-based director to win Prism Prize Award
Toronto's Director X will be the recipient of the Special Achievement Award at the Prism Prize Screening and Awards Presentation on Sunday, May 15, 2016. The award is presented to a Canadian music video artist for their achievement and contributions to music video art on a world stage. Director X has worked on music videos for well-known artists such as Drake, Jay Z, John Mayer, Kanye West, Kendrick Lamar, Korn, Usher and Wiz Khalifa. The awards, which will be handed out at the TIFF Bell Lightbox, will also include screenings of the Top Ten videos. Every Prism Prize Award recipient will be given a $2000 grant from William F. White to go towards production equipment rentals. All Top Ten nominees will be given a gift bag from MAC Cosmetics.