Drilling down: Nova Scotia's screen industry ROI
A new PwC report commissioned by Screen Nova Scotia and the CMPA says the industry provided a 7:1 return on investment to the province in 2014.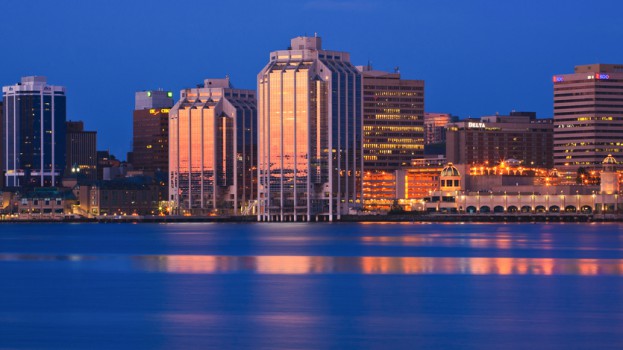 Nova Scotia's film and television industry wants the provincial government to know it is not a drag on the economy.
Screen Nova Scotia, along with the Canadian Media Producers Association (CMPA), commissioned PricewaterhouseCoopers to conduct an economic study of the province's film industry and found that the province's now-scrapped film and television tax credit provided a return on investment ratio of seven to one in 2014.
The PwC report found that the province provided $23.5 million in labour-based tax credits in 2014, which in turn helped the screen industry contribute an estimated $180 million to the province's Gross Domestic Product (GDP) that year.
"We just wanted to illustrate that [Nova Scotia's film and TV industry] is not a cost to the province, that the industry is actually a net benefit and a major one that helps generate tons of revenue for not only the workers in the industry, who are young, creative, vibrant people, but it spins off into all kinds of businesses, big and small, across the province," Mike Volpe, president of Topsail Productions, told Playback Daily.
The government has faced outrage from the film and tv industry since abandoning its labour-based, fully refundable tax credits in the spring of 2015 and introducing the Nova Scotia Film and Television Production Incentive Fund. The fund, which opened in July 2015, provides financing under two streams: one for indigenous and coproductions, and the second for service and foreign productions. Indigenous and coproductions can receive a base funding amount of 26% of all eligible Nova Scotia costs, and foreign productions can receive a base amount of 25% of all eligible Nova Scotia costs.
The PwC report estimates that the industry supported 1,600 full-time equivalent jobs in 2014, with the average worker earning roughly $43,000. Another 1,600 people in the province found indirect employment from the industry as service providers or suppliers. In total, estimated labour income for all 3,200 people employed by the industry was approximately $137 million.
The report also found that local productions in Nova Scotia increased from 56% in 2010 to 88% in 2014.
"This is a competitive business across the world and we were doing very well in it, and then the legs got knocked out of it," said Volpe, though he adds that the industry is moving forward with the incentive fund.
"We're still open for business. We're dusting ourselves off a little bit but we're going to come back strong."