Book of Negroes, Do Not Track among Peabody finalists
Winning programs will be announced starting April 19.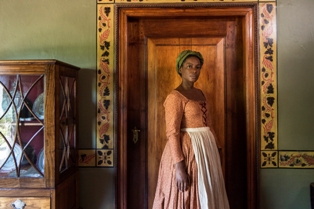 The Book of Negroes and filmmaker Brett Gaylor's Do Not Track web documentary series are two of the Canadian coproductions named among the finalists for the Peabody Awards.
Kratt Brothers Company and 9 Story Media's children's program Wild Kratts was also recognized.
The six-part miniseries The Book of Negroes, which aired on the CBC in Canada and BET in the U.S. and which was recently acquired by Hulu, was produced by Conquering Lion Pictures, Entertainment One Television and Out of Africa Entertainment.
The seven-part online interactive series Do Not Track is a coproduction between the NFB, Upian, Arte, Bayerischer Rundfunk and the CBC.
The Peabody Awards honour excellence in broadcast and media production. Of the 60 finalists, 30 winning programs will be unveiled beginning April 19. The 75th Anniversary Peabody Awards Gala will take place May 21 in New York.