Beth Janson named Academy's next CEO
Janson will assume the role from Helga Stephenson, who steps down on May 31. (Janson pictured.)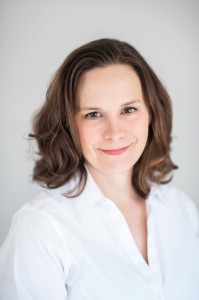 Beth Janson has been named as the next CEO of the Academy of Canadian Film and Cinema (ACCT).

The former executive director of the Tribeca Film Institute will assume the position on June 1, replacing outgoing CEO Helga Stephenson, who will exit on May 31, 2016.
In February of this year it was announced that Stephenson was to step down as CEO, after taking the reins at the ACCT in 2011.
Aside from her role as executive director at Tribeca, which she held from 2009 to 2015, Janson has previously served as the programming director of the Newport International Film Festival. In her most recent role, she was the founding director of Rent the Runway Foundation's Project Entrepreneur program, a company that gives women access to training, tools and networks needed to build economically viable companies.
"Beth will bring an unparalleled blend of talent, passion and experience to the Academy," said Academy chair Martin Katz in a statement announcing the appointment.
"It is particularly gratifying for us at the Academy to be reversing the 'brain drain' to the U.S. and bringing her home as our new CEO," Katz added.