Why Kari Skogland went down the Mad Rabbit hole
The veteran Canadian director shares why she decided to launch a new business with international distribution partner Red Arrow.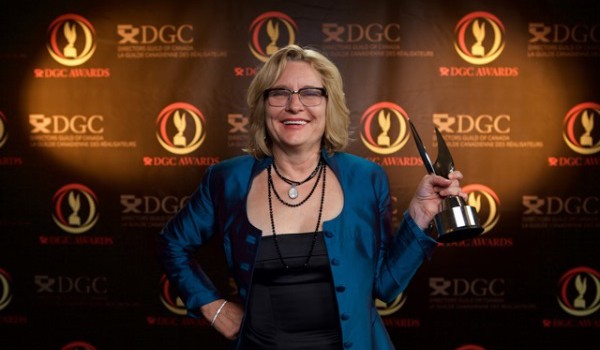 After focusing much of the last decade on directing some of television's biggest shows, Canadian director Kari Skogland has trained her sights on producing.
It's time, she says, to start telling her own stories instead of others'.
The veteran director, whose credits include some of TV's hottest shows (House of Cards, The Walking Dead, Vikings) announced last week she has partnered with Red Arrow Entertainment Group, which is comprised of 16 production companies across seven countries, to launch a new production company, Mad Rabbit.
The Toronto and Los Angeles-based prodco is a joint venture between the Canadian director and Red Arrow. Skogland will lead the company, which will focus on premium drama for the international market.
The partnership grew out of a development deal in which Skogland and Red Arrow execs realized they enjoyed working together. A relationship was formalized, with Red Arrow committing to support Skogland's projects and help get them out into the world.  "They're not only great partners, but when I walk into a room I have a little bit of muscle behind me because I've already got foreign distribution," Skogland told Playback Daily on the phone from Prague, Czech Republic.
Mad Rabbit will produce both contemporary and historical television programs, said Skogland, who adds that she's attracted to politically charged true stories that are international in scope and present "worlds that are exotic." Red Arrow International will distribute Mad Rabbit's projects internationally.
Mad Rabbit's development will be led by Los Angeles-based Elsie Choi, who served as an EP on Skogland's 2008 feature Fifty Dead Men Walking. Rounding out the team is veteran producer and TV exec Peter Sussman, who will chair the board of directors.
While she's excited to get to work on her own projects, Skogland said her company will also focus on developing new, diverse voices.
"We are looking at getting into production with two or three new voices and shepherding them into the next thing. In those cases, I might direct the pilot or foster a new director to do the pilot," she said.
Skogland added that they're hoping to start production on the company's first project in the next six months.
As for her directing duties, Skogland said she'll continue directing other projects – in fact, she'll return to director's chair for The Walking Dead in September.
"The good news is, I'm in the wonderful position of having many irons in the fire."
Photo: Skogland at 2014 DGC awards