In Brief: Exec changes at SIM Group, 9 Story
As well, premiere dates for Canadian series on Discovery and ABC Spark. (SIM Group's Chris Parker pictured.)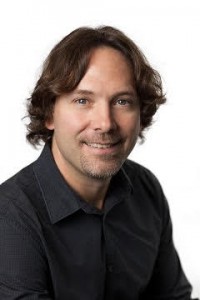 SIM Group promotes key executives
Production equipment supplier SIM Group has announced the promotion of two senior executives: Chris Parker has been upped to chief business development officer and Bill DeRonde to president of post-production. Parker joined SIM Group in 2009 through its acquisition of his Bling Digital, which he co-founded, and will now manage SIM Group's entire umbrella of services. DeRonde, founder and president of Chainsaw, will oversee the five post-production service providers in the group: Bling Digital, Chainsaw, Post Factory NY, Tattersall Sound & Picture and Pixel Underground.
9 Story hires Blake Tohana and announces management changes
Toronto's 9 Story Media Group has appointed Blake Tohana as its chief financial officer. Tohana most recently served as CFO at Tricon Films & Television. The company also announced changes to its management structure following its acquisition of Brown Bag Films. Steve Jarosz will assume an EVP role, responsible for production financing and compliance; Cathal Gaffney will remain at the helm of Brown Bag and become the chief operating officer for 9 Story; Natalie Osborne was named chief strategy officer and Natalie Dumoulin is now VP of creative affairs.
Corus' ABC Spark sets Cheer Squad launch date
Corus Entertainment's ABC Spark will debut its first-ever original docu-series, Cheer Squad, during its "Summer Crush" event on Wednesday, July 6 at 9 p.m. ET. The series (10 x 60 minutes), which was produced by Vancouver's Good Human Productions, follows Cambridge, Ont. cheerleading squad the Great White Sharks as they attempt to defend their two-time World Cheerleading Champions title.
Mighty Ships heads to season nine
Discovery's original Canadian series Mighty Ships  is returning for its ninth season. The six-episode season will premiere on Discovery on Sunday, May 1 at 7 p.m. The series is produced by Discovery's in-house production unit, Exploration Production Inc. and has aired in more than 150 countries around the world. Karen McCairley serves as executive producer and Richard Martyn is series producer.