Why Northern Banner made Borealis its first acquisition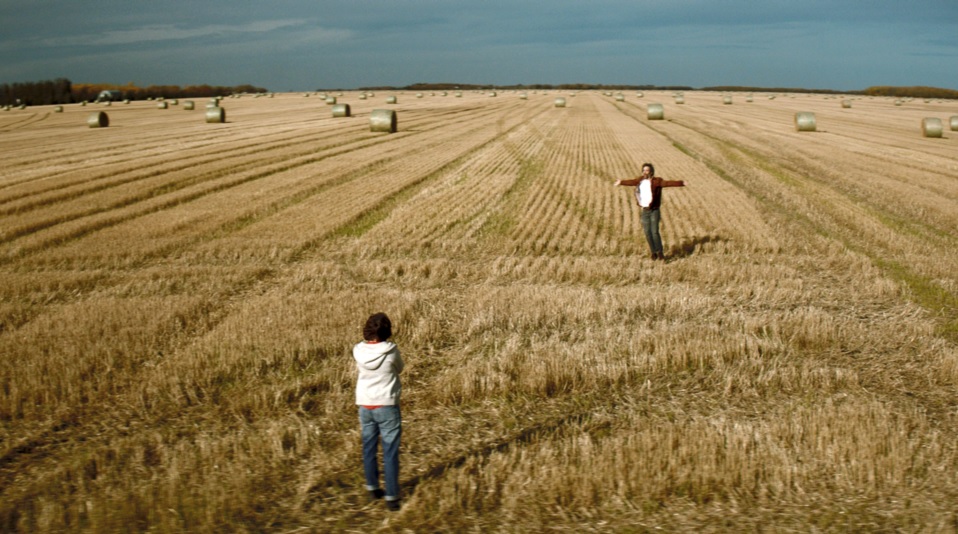 The Sean Garrity-directed feature, which opens today in Toronto, was a bid to branch away from parent company Raven's horror focus.
Coming Soon, an ongoing editorial feature from Playback, highlights the distribution strategies for soon-to-be-released Canadian films. Here, we speak to Andrew Hunt, managing partner at Raven Banner and Northern Banner about the distribution strategy for Borealis.
The film: Borealis tells the story of an unemployed gambling addict (played by Jonas Chernick) who takes his daughter – who is losing her eye sight due to a vision disorder – on a road trip to Churchill, Manitoba to see the Northern Lights.
Production/distribution credits: The film is directed by Sean Garrity (After the Ball) and produced by Manitoba's Buffalo Gal Pictures and Toronto's Banana-Moon Sky Films. Toronto-based Vigilante Pictures is also an executive producer on the project. In Canada, Borealis is distributed by Raven Banner sub-label Northern Banner, while L.A.-based Archstone Distribution hold the international sales rights. The Manitoba-shot film stars Joey King, Kevin Pollak, Emily Hampshire and Chernick.
Theatrical: The film opens, at the Carlton Cinema and the Kingsway Cinema on April 8; at Winnipeg's Landmark Grant Park on April 15 and Ottawa's Mayfair Theatre on May 27. Currently Northern Banner is working on getting the film into a number of other Canadian cities.
Target audience: "The target demographic is not an easy one to pinpoint in the sense that it's not a straight comedy or a straight drama," said Hunt, however Northern Banner found the film plays better with a female-skewing, 30-to-45 year-old audience. As such, the trailer has been playing in front of screenings of Northern Banner's other recent releases, romantic comedy A Date with Miss Fortune and Oscar-nominated foreign-language film Embrace of the Serpent. 

Marketing: Northern Banner has arranged street postering in Toronto and Winnipeg in support of the theatrical release, though it passed on TV and radio promotion as the company felt it would not be an effective way of reaching its audience. "We're hoping for positive word of mouth spread [banking on the fact that the film] is counter programming to all the big Hollywood blockbusters, such as Batman v Superman. This is just a more grounded, down to earth, personable film about real human issues and emotions," Hunt said. The distributor also plans on capitalizing on the positive press Borealis generated recently after the film picked up a pair of awards (Garrity won the best director and King won best actress) at the 2016 Canadian Film Fest. 

Hunt added Borealis was actually the first acquisition made under the Northern Banner label after the horror-focused distributor Raven Banner launched it in September 2014. "We knew we wanted to get outside the Raven Banner wheelhouse and be more all-encompassing as a distribution company," said Hunt. The feel-good nature of the film, coupled with its acting performances and directing are what drew Northern Banner to the project, he added. Hunt said that Raven Banner, which specializes in horror pictures, felt it was missing out on a lot of great Canadian films and so launched Northern Banner as label that would cater to a broader spectrum of films. The distribution team felt Borealis was a great project and "a great first forêt [outside the world of genre film]," said Hunt.
Additional windows: The film will be available on VOD on May 23. There are no broadcasters yet attached to the project, though Northern Banner intends to pursue broadcast deals after the film's theatrical release.
Budget/financing: The film was financed through Telefilm, Harold Greenberg Fund and Manitoba Film & Music, as well as tax credits, private equity and advances from Archstone and Raven Banner.