Gusto TV's fishy new series to bow in April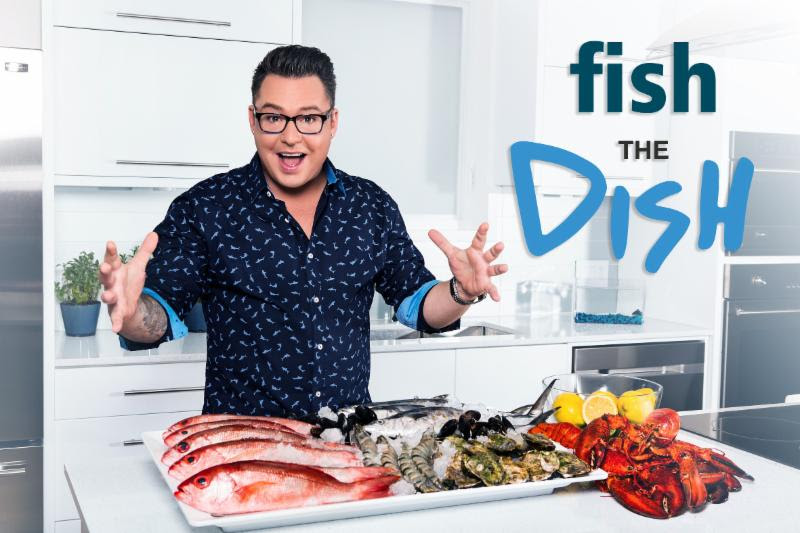 Fish the Dish, starring Spencer Watts, was made to travel, with two licensing deals in the works.
Canada's food and lifestyle specialty channel is set to debut Fish the Dish later this month.
Gusto TV partnered with The TELUS Fund, which is also its biggest sponsor.
Chris Knight, president and CEO of Gusto TV, said while fish are one of the easiest things to cook, year after year, polls show people are intimidated about cooking seafood.  Research on Gusto TV's audience identified that its audience tends to skew towards views/values such as farm-to-table, organic, etc. Sustainable fishing practices fall into that view as well. 
"When we came up with the idea we were a pretty new television network, and we knew we wanted to do something that was more than simply a cooking show. [We wanted a show] that had a more profound message to it," said Knight. "We wanted to do something that celebrated Canadian seafood but also had a message about sustainability and saving our oceans." 

While there are show dedicated to fish, there isn't another show with the sustainability bent in market, he says. 
Although the new series hasn't aired, the network is working on the contracts for two sales; one in Asia and one in Germany opening up global selling and licensing opportunities. Since opening its international distribution arm in spring 2015, Gusto has made four original television series last year and has sold all four abroad, including One World Kitchen and A is for Apple.

Production, done by Gusto TV, began Ottawa, last summer. Fish the Dish will broadcast weeknights on Gusto TV at 8 p.m. ET/9 p.m. PT beginning April 18, 2016. The first season will have 15 episodes, each with a runtime of 30 minutes.
West coast chef, Spencer Watts, and winner of the Eat Vancouver Master Chef Competition in 2006, will host the new series.
With Gusto TV skewing to a young, largely female (70%) audience, Knight believes Watts is the sort of man that can make an emotional connection with the audience.
"He's the next generation of television hosts," said Knight. "We have a significant younger millennial audience and Spencer is right in the middle of that demographic. If you look at him in the way we've produced this show in terms of music, pacing and attitude, it just looks different than a lot of older, stodgier stuff that's on our competition. I think Spencer is the kind of host where we can also migrate him into other programs."
Knight says the show is meant to be accessible and fun (and never preachy). He says Fish the Dish is able to get the sustainability word across by being both entertaining and informative.
Knight believes creating original content for its digital platform is necessary to satisfying the viewer experience. Supporting webisodes will appear on gustotv.com that include behind-the-scenes videos and recipes from the show.