MIPTV: 108 Media eyes the China prize
The Toronto-based indie distributor of niche content (including documentary T-Rex, pictured) launched a China office and a new content app for the local market.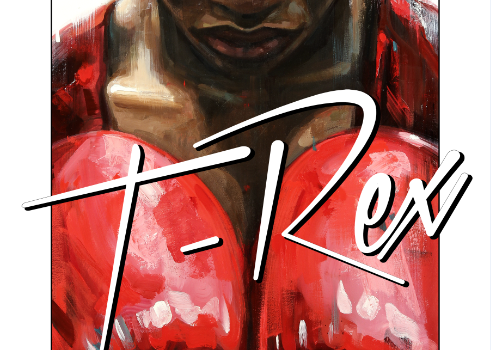 If there's reams of untapped, undistributed content in Canada alone, what is the potential for a market like China?
That is one of the core questions at the heart of a new strategy from Toronto-headquartered 108 Media, a distributor of niche content to global markets.
At MIPTV this week, the company announced an ambitious new venture to open a China office and launch a mobile app dedicated to the local market.
108 China, a joint venture with Hong Kong-based mobile tech co Viva Red, will launch simultaneously with SeeMe, a TV and film content app with a three-tier financial model.
Arriving to market in Q2 with more than 800 hours of content customized for Chinese audiences, SeeMe will be free to download and offer content three ways: SVOD (subscription), TVOD (transactional) and AVOD (ad-supported). The app's content is broad and spans kids; live action; animation; lifestyle series; documentaries covering travel, culinary, entertainment, concerts, sports, nature, people and culture (including documentary T-Rex about the first woman in history to win a gold medal in Olympic boxing), as well as independent films from around the world, according to the company.
Critically, the app goes to market with the support of distribution through two China telcos: China Mobile and China Telecom, as well as several unnamed broadcasters.
It is 108 Media's first dedicated content app, and the first step in what 108 Media CEO and founder Abhi Rastogi says is the company's effort to "get one step closer to the consumer."
Undaunted by the challenges of operating in the Chinese market – well-known to those who have tried to do business there – Rastogi says the partnership with Viva Red was key to making the launch happen smoothly. Viva Red not only facilitated the distribution of SeeMe through its existing relationship, it also connected 108 to its network of partners in the content business (dubbing, post, conversion, etc) so that there is no "seepage in the business," he says. Everything will be done in-house under the joint venture.
As to why China – and to an entrepreneur like Rastogi, who has doubled the company's lines of business every six months since it launched in 2013, that answer is most often "why not?" – it was the opportunity to tap into what is largely seen as an underserved indie-content market, he says. It's a competitive space, he acknowledges, pointing to giants like Youku Tudou, China's largest video site, but one in which there is "not a lot of independent content."
Very niche indie content is the company's sweet spot, an opening in the market that Rastogi spotted in 2013 and decided to exploit. 108′s raison d'etre is to pick up and distribute content that few others seem to want, but that the company senses will have a cult fanbase somewhere. One of its early "hits" for example, was called Nightclub Confidential, a TV reality series from Antonio Hrynchuk that profiles a nightclub owner in Saskatchewan and airs on City Saskatchewan in Canada. It has been sold into 30 countries, Rastogi says proudly: "Do you know how many calls we get about that show?"
The content for SeeMe will follow the same model, with hard-to-find content adapted to (via subtitles or dubbing) or coming from the Chinese market. The company's internal motto for the content it acquires and sells is that it must "thrill, excite or provoke," says Rastogi and China, despite its more restrictive culture, will be no exception.
108 Media also operates 108 Tokyo in the Asian market – it has an office in Singapore as well – and it's a region Rastogi says the company will continue to focus on. It has India in its sights next.