BravoFACT awards $493K across 10 shorts
Among the projects that received funding in this latest round are Nicole Dorsey's Arlo Alone and Hannah Cheesman's Emmy.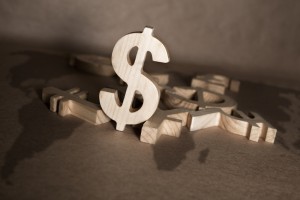 Bell Media's BravoFACT has awarded $493,000 across 10 Canadian short film projects in its latest round of funding.
Chosen from 177 applicants, the 10 selected short films include Nicole Dorsey's Arlo Alone, produced by Sleeping Giant's Karen Harnisch and written by Katrina Saville. Writer/director Hannah Cheesman's Emmy also received funding. The short is produced by Alex Ordanis, associate producer of Oscar-nominated documentary short Claude Lanzmann: Spectres of the Shoah, as well as Orphan Black co-producer Mackenzie Donaldson and Chris Yurkovich.
Other films picking up funding include Bickford Park, from writers/directors Linsey Stewart and Dane Clark and producer by Lauren Corber; writer/director Naledi Jackson's The Emissary, produced by Priscilla Galvez and Kristy Neville; writer Nicolas Billion and director Bastien Alexandre's How Tommy Lemenchick Became a Grade 7 Legend, produced by Nguyen-Anh Nguyen and Maria Gracia Turgeon; Must Kill Karl from writer/producer Karen Moore, director Joe Kicak and producer Robin Crumley; Post No Bills from writer/producer/director Robin Hays and producer/director Andy Poon; writer/director Jose Lourenco's Romance Language, produced by Jennifer Shin; Snowman Cometh, from writer Alan Resnick, producer/director Ann Shin and producer Hannah Donegan, and Jeffrey Hanley's Synthetic John, written by Michael Hanley and produced by Mark Sirju.
In accordance with its Year of the Female Filmmaker initiative, which mandates that 50% of funds awarded through BravoFACT and BravoFACTUAL go to films with female leadership, nine of the 10 selected projects are female-led. The next BravoFACT submission deadline for scripted shorts is May 26, 2016.