Corus greenlights two unscripted series
Corus Entertainment will also be shopping the two new series, from Our House Media and Great Pacific Media, at next week's MIPTV. (My Baby's Having a Baby pictured.)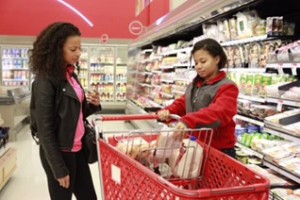 Corus Entertainment has announced that it will be taking two newly greenlit, unscripted series to next week's MIPTV. 

Both series were greenlit by Corus and are currently in production. The air dates have not yet been announced for the shows, though both will air on one of Corus' Women or Family channels.
The first, My Baby's Having a Baby (10 x 60 minutes), is produced by Toronto's Our House Media and follows five families from Canada and the U.S. over the course of six months as they  deal with the realities of teenage pregnancy. Among the other shows on Our House Media's unscripted slate are Paranormal Survivor and Backroad Bounty.
Worst to First (10 x 60 minutes), produced by Vancouver's Great Pacific Media, is a renovation series featuring expert contractors and brothers-in-law Mickey and Sebastian. The Vancouver-set series sees the hosts tasked with finding the least desirable homes in the best neighbourhoods, then completing a variety of reno-related challenges. Other unscripted shows on Great Pacific Media's slate include Airshow for Discovery.
Other titles in Corus' unscripted distribution slate include Masters of Flip for W Network – which was first announced in April 2015 and subsequently renewed for a second season in October 2015 – and Cheer Squad (formerly Cheer Stars) for ABC Spark.