Screen Nova Scotia names exec director
Erika Beatty will take the reins of the organization on April 4 in the newly created role.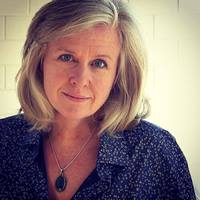 Screen Nova Scotia has appointed Erika Beatty to the newly created position of executive director, effective April 4.
As executive director of the non-profit industry organization, Beatty will be responsible for leading Screen Nova Scotia and working to create opportunities for film, television and digital media creators across the province. She will also be tasked with fostering communication and collaboration between government, industry leaders and community stakeholders.
The executive director position was created after Nova Scotia's provincial government announced in November it would be funneling up to $475,000 in funding over to years towards Screen Nova Scotia.  At the time, Screen Nova Scotia indicated it wanted to use that funding to support location services, build a web portal, hire additional staff, provide marketing support for the industry and develop a long-term strategic plan.
Prior to joining Screen Nova Scotia, Beatty spent the last three years working as a producer, co-producer, project manager and consultant on a number of media projects across Canada and the U.S. Before working in media production, Beatty spent 20 years leading professional orchestras across the country, most recently as the CEO of Symphony Nova Scotia. While there, she grew audience engagement and box office revenues, increased orchestra salaries by nearly 20% and managed an endowment campaign.
"This is a critical time for the Nova Scotia Screen industry, and we are very fortunate to have found someone with Erika's credentials to take on a leadership role," said Marc Almon, chair of Screen Nova Scotia, in a statement. "Her vision, skill and talent are exactly what's needed as the screen industry enters a new phase of development and regeneration."
In the spring of 2015, the provincial government eliminated Nova Scotia's labour-based and fully refundable film tax credit. That tax credit was replaced by the Nova Scotia Film and Television Incentive Fund, which officially opened on July 2, 2015. The fund includes two streams: one for indigenous and coproductions, and a second for service and foreign productions. Under the indigenous/coproduction stream, productions can receive a base funding amount of 26% of all eligible Nova Scotia costs, while foreign shoots can receive a base amount of 25% of all eligible Nova Scotia costs.