Orphan Black after show picked up for U.S. broadcast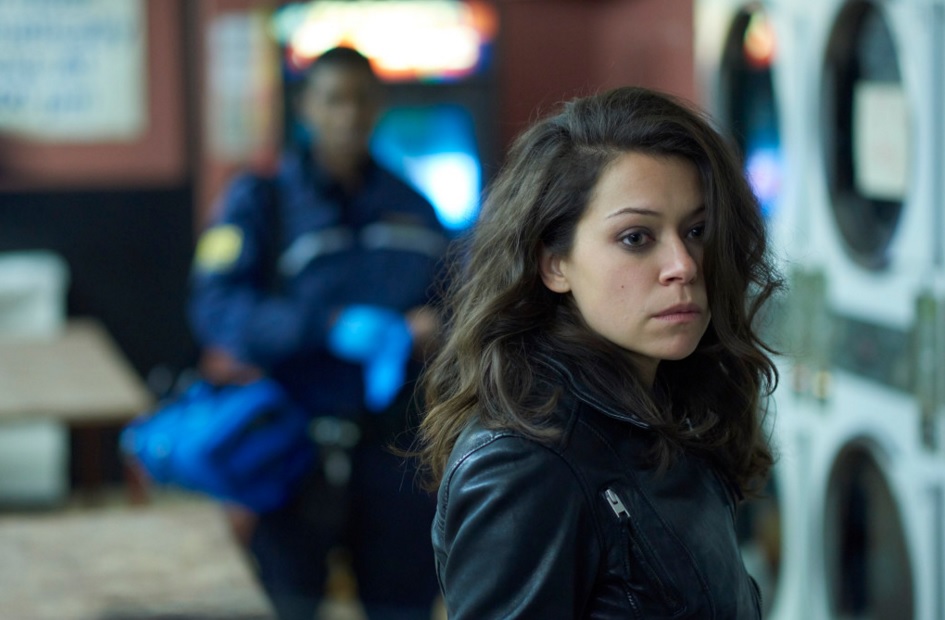 After the Black will premiere on BBC America on April 14 following the series' season-four premiere.
The second season of Space's in-house-produced after show After the Black has been picked up for U.S. broadcast by BBC America.

The 30-minute show will make its U.S. bow on Thursday, April 14 at 11 p.m., after Orphan Black's season-four premiere. The deal for the second season of After the Black came together at February's BBC Showcase in the U.K., when BBC America initiated discussions about taking the insider show – which last year aired solely on Space in Canada - for U.S. broadcast (BBC America has aired the Space original series stateside since season one). The level of fan engagement for After the Black's first season was crucial to BBC America's interest in the show, said Tracey Pearce, SVP, specialty and pay, Bell Media.
"Having that collective conversation be both in social media and on-screen is something we found the fans of Space have certainly responded to," Pearce told Playback Daily.  Having the after show air simultaneously in both Canada and the U.S. will also give viewers on both sides of the border the chance to interact with a greater social media audience, added Pearce. Season three of Orphan Black drew an average audience of 282,000 (2+), while the accompanying first season of After the Black retained an average viewership of 111,000 (2+).
Heading into the second season of After the Black, Pearce said the team at Bell Media is looking to hone in on what exactly drives audiences to the after show. "We've been looking carefully at which episodes drew bigger audiences than others [last season]. Is it driven by where we are in the season? Who we have on the after show? Or by a compelling episode with a reveal? Or an episode that focuses on one character versus another?" Pearce said. She added that the second season of the after show will give Bell Media a point of comparison when analyzing what drives this engagement.
The after show format has been a long tradition at Bell Media, with the media co's in-house team producing an after show for The Hills for MTV Canada from 2008 to 2010 (hosted by Dan Levy and Jessi Cruickshank). More recently, Bell Media has produced an after show for Bitten (After the Bite, which also airs on Space), as well as a one-hour After the Race special which has aired following the season finales of CTV original series Amazing Race Canada.
Orphan Black stars Tatiana Maslany and Kevin Hanchard will joins hosts Ajay Fry, Morgan Hoffman, and Teddy Wilson on the first episode of the upcoming season of After the Black. Orphan Black season four premieres on Space at 10 p.m. on Thursday, April 14.